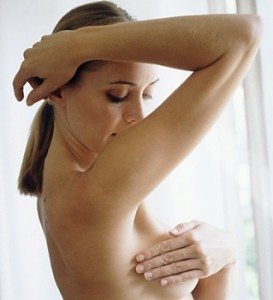 With a shocking statistic that 90% of all breast cancers are provoked by environmental triggers, Nina Montée Karp helps thousands of women cope with breast cancer through her documentary, Breast Cancer: The Path of Wellness & Healing.
By: Nina Montée Karp,  Executive Producer & Director, The Path of Wellness & Healing and LuxEco Advocate
The reality is harsh: 1 in 8 of our mothers, daughters, sisters and friends will hear the words "You have breast cancer" at some time in their lives. In fact, every 3 minutes in the US, a new woman is given this frightening diagnosis and as many as 25% of these women will ultimately die of that disease.  The figures are startling, but here is, perhaps, the most surprising number of all:  Only 10% of women with breast cancer have a family predisposition to get it. In other words, 90% of all breast cancers are provoked not by inherited genes, but by environmental triggers. This is critically important because it means that in up to 90% of cases, breast cancer may be preventable!
The key to prevention is, as we all know, education:  Learning how to live a cleaner, healthier lifestyle; protecting our bodies from hidden dangers, like pesticides in food and chemicals in cleaning products; fortifying ourselves with proper diet and exercise (excess body fat can activate breast cancer because it elevates estrogen levels).
My personal breast cancer education started when some of my closest friends began being diagnosed with it.  Far too often, over the past 10 years, I had to hold the hands of a girlfriend going through this devastating life challenge.  Fortunately, I've seen most of them recover, thanks to their own inner strength, the great support of their family and friends, and the fact that most women living in Los Angeles are privileged to have access to superb medical advice and treatment.
After repeatedly watching my friends journey along this difficult path, I realized that as a film maker, I could – I had to – use my skills to give women around the country, and throughout the world, access to the very high level of information and advice that my peers were lucky enough to receive about breast cancer. Above all, I wanted to encourage healing and wellness.
Studies show that affected women often feel overwhelmed by the flood of books, articles and internet reports that pours into their lives during the weeks and months after their diagnosis. Often, they describe the experience as being like a thirsty person drinking from an open fire hydrant!  Likewise, their partners, with all their new caregiver duties, often lack the time or energy to help figure out the reams of information.
Fortunately, studies also show that women in these circumstances get extra understanding and reassurance from multimedia guides, especially video. I vowed to create an intimate documentary/medical guide weaving together the voices of  some of America's greatest doctors, wellness experts, celebrities, and the inspiring stories of everyday women who have survived this great challenge.
That was the beginning of producing and directing this special educational guide/DVD – Breast Cancer: The Path of Wellness & Healing. Never before had such a comprehensive video guide been created to help the sufferers of ANY medical condition. This DVD was designed to provide a detailed, state-of-the-art platform to enlighten the viewer about every stage of the breast cancer experience, from diagnosis, to treatment, to a woman's potential for full recovery…body…mind…and spirit.
My mission was to inspire hope, build confidence,  encourage action, and help women heal.  To that end, I highlighted not just medical care, but psychological care, social support, diet, exercise, meditation, integrative practices and spiritual enrichment.
I documented intimate, first-hand accounts from breast cancer survivors like Sheryl Crow, Christina Applegate, Melissa Etheridge, Jaclyn Smith, and Olivia Newton-John.  For more information on Olivia's inspiring personal story,  feel free to read this exclusive interview.  In addition, I included powerful lessons from our nation's health experts such as, Dr. Susan Love, Dr. Deepak Chopra, Dr. Marisa Weiss, Dr. Dean Ornish, Dr. Dennis Slamon, Kathy Freston, Marianne Williamson and many more.
The Path of Wellness & Healing was truly a team endeavor. Although I hauled the camera equipment and did the writing/lighting/interviews/cinematography for over two years of shooting, the project would never have been successful without the brilliant, energetic and impassioned assistance of my friends and dozens of contributors who so graciously and generously gave of their time and wisdom to help women whom they would never met.
Creating this DVD has been arduous, but like all labors of love, the very positive response it has received from the medical, wellness, and breast cancer communities has made the effort incredibly satisfying and worthwhile.  Now, a woman anywhere in the world can "visit" with others who have fought her same fight…and triumphed! And, they can learn from America's top experts on cancer and treatments…in their own homes…with their own families…at their own pace.
This landmark documentary is a 2-disc set, offering over 5 hours of essential information:
Disc 1 leads women and their loved ones on an emotional, entertaining and educational journey through the entire cancer experience (diagnosis…to treatment…to recovery).
Disc 2 gives in-depth and detailed advice on many specific aspects of the journey, including discussions of: integrative medicine; hormone replacement; best choices of reconstructive surgery; talking with kids about cancer; dietary planning; meditation; guided imagery and breathing exercises; and virtual tours of chemo- and radiation treatments.
I hope you will share this gift with the women and men you love. Not only will it help you and your loved ones, but it is a gift that will keep giving back. All of the profits derived from sales will be donated to premiere institutions (such as, breastcancer.org and the UCLA Jonsson Comprehensive Cancer Center) that are committed to finding the cure for breast cancer and providing top advice, for free, to all women in need.
For more information on Nina Montée Karp's documentary, Breast Cancer: The Path of Wellness & Healing, visit her website.