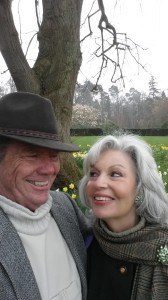 By James and Nancy Chuda founders of LuxEcoLiving and Healthy Child Healthy World
"One of the most beautiful experiences of our lives! The Dorchester Collection's Crown Jewel! For those who seek the abundance of nature and the ultimate of service. Beyond 5 stars….this is a once in a lifetime opportunity. Whether you choose to ride or just sip a well brewed cup of English tea, let Coworth Park awaken your senses to what you have been missing. Time to treasure all those precious moments that can simply slip by due to the distractions of life in our technological age." Nancy Chuda
A horse, a horse! My kingdom for a horse! King Richard III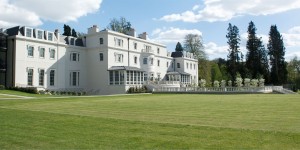 The Coworth Park Hotel has an illustrious and historic connection to the past. This beautiful late 18th -century country house is situated at Sunningdale, near Ascot in the beautiful county of Berkshire. It's origin dates back to 1776, the sixteenth reign of George III, the year Captain Cook embarked on his third and last-world voyage and simultaneously the same year the rebellious American colonists passed the Declaration of Independence.




The horse can claim its history and heritage as well at Coworth Park. Prior to the second World War, The Coworth Stakes for two-year-olds was run over five furlongs for five hundred sovereigns at Hurst Park each July.

Upon our arrival, we were whisked as if royalty, not at all, really, up to the Arbuthnot Suite and to our surprise we were delighted to learn that the very space we were occupying was also once visited by many of England's royalty.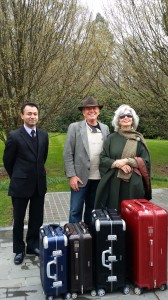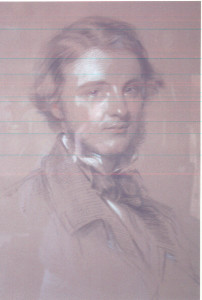 Coworth House as it was known was once bequeathed to John Alves Arbuthnot, who was the son of Sir William Arbutnot, 1st Baronet. The list of English royalty that have visited this magnificent estate is profound. In 1879 the Prince and Princess of Wales, the then future Edward VII and Queen Alexandra arrived from Paris to the race at Ascot. Fifty years later, Edward's grandson, the short-reigned Edward VIII would occupy a property adjacent to Coworth House.

Archival Photo Prince and Princess of Wales
One of the most treasured experiences of our stay was visiting the world famous spa and submerging ourselves in the tranquil waters surrounded by Brazilian Quartz Crystals. Treatments are varied but the aftermath is one of deep relaxation.
One cannot begin to imagine what a fabulous experience this was until you delve into the history and walk the beautiful grounds observing much of the same sights and sounds that once occupied the senses of those that were fortunate enough to become a part of Coworth's legacy.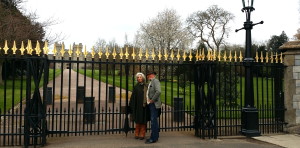 LuxEcoLiving
To describe the sensual awakenings at Coworth Park one must slip under the covers of the fine bed linens which are handcrafted and embroidered by Great Britain's oldest and finest company of "threads," as I like to refer to it. Trade Linens have been manufacturing the finest sheets in the world for many decades. I had a chat with Robert Lancaster-Gaye who stated, "you spend the majority of your time in bed so the quality of the linens and the comfort they provide adds to the experience in any 5 star hotel."  And in between your time spent in bed, there are the long country walks and the fresh air… of course you are in Ascot and so is the Queen on occasion. In fact, not far from the property her majesty enjoys the races and other functions.
Getting out and about means in Arbuthnot language, " We have flown the nest," which is the little door sign left to enable the staff to enter and clean the suite. And a do not disturb sign means, "Counting sheep." Not far from Coworth, in a tiny village called Sunninghill, just a stones throw from the hotel, is a wonderful consignment store called, The Stock Exchange, where believe it or not, many friends of the royals happen to dispose of their Ascot wardrobes prior to returning to the city. And I might add, for a very fair price, one can purchase marvelous millinery, hats of course are my fetish, as are prized designer dresses that have barely been worn. May I worn you now… bring an extra valise or prepare to wear all of your purchases on the plane on your return trip to avoid being charged for the extra weight of not just your luggage. Might I mention that typical English tea which is served daily at Coworth is divine. Love that clotted cream and extra jam… and all the little fixings, breads, rolls, cakes… please spare me for I will need new riding britches and maybe a crop to carry the load I acquired which I have now termed, earned, "due to idyll pleasures."

I love this little anecdote.
A remarkable yet intangible bit of horse history surfaced in 1908 when Coworth House was sold to Edward George Villers Stanley who later succeeded his father as the 17th Earl of Derby.  A horseman with gravitas known for his utter probity, he was spotted by a steward feeding one of his horses before the start of a race. Upon being noticed, his Lordship explained that the innocuous substance was a lump of sugar and to prove it was of no inherent value, at least not one that would determine the outcome of a race, he promptly responded, "Keep the creature on a tight reign until a furlong out, then let him have his head, He'll do the rest! His Lordship then added, as an afterthought: "If you hear anything coming up behind you, don't worry and don't turn round, it will only be me."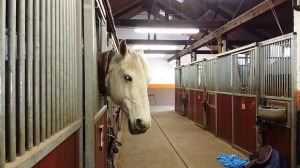 Today, Coworth Park Hotel is part of Dorchester Collection and remains in my opinion, as one of the Best Hotels in the World.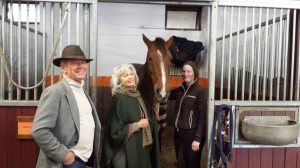 Editor's Notes:
Coworth Park, Blacknest Road, Ascot, Berkshire, a Dorchester Collection hotel.
A special thanks to Andrew at Coworth Park for his knowledge past and present. To our editorial team both in the US and UK. To Stila Cosmetics, Rimowa Luggage, and The Art of Shaving. And to my friend Kelli Willingham hair stylist /Allure Salon