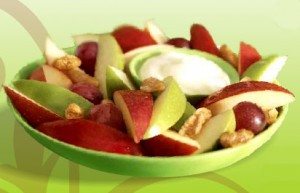 By Jessica Borges, LuxEco Editorial Assistant
Imagine walking into a fast-food restaurant with a menu sans greasy cheeseburgers, replaced by roasted chicken wraps and pork-and-sweet potato kabobs. Two former McDonald's executives are brainstorming a new restaurant concept for a healthy and environmentally conscious alternative to fast food, tentatively called Stephanie's. With plans to open its doors in 2011, the restaurant is also toying with ideas of installing rooftop herb gardens, grass covered parking lots, biodegradable cutlery and electric powered car home delivery. Though health-conscious, Stephanie's plans to maintain the fast food reputation of affordable, quick food. Known as "fast-casual," Stephanie's will aim to give customers speedy service and a casual dining atmosphere. The idea comes from former McDonald's executives, Mike Roberts and Mike Donahue, who both recognize the need for Stephanie's in today's eco- and health-conscious world.
"We think the biggest unmet customer need is great tasting, delicious, affordable food that is also good for you," Donahue said. "We want the whole feel and environment to be socially responsible; we want it to be a respite." The Stephanie's location is yet to be determined, but Donahue and Roberts hope to eventually expand into a large chain, similar to McDonald's, without all the grease and environmental waste.