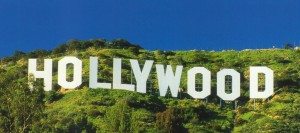 By Alanna Brown, LuxEco Editorial Assistant
Hollywood has a new act, even better than Avatar-inspired CGI and 3D—it is a movement to create cleaner, greener production. On August 11, The Producers Guild of America launched an extensive listing of U.S.-based products and services that are eco-friendly. At www.greenproductionguide.com filmmakers and the like will find green vendors in an array of production departments, ranging from craft-services, to set design, to hair and make-up.
Several years ago, the Hollywood film industry came under scrutiny for "skyrocketing energy bills from lights and cameras, and tossing movie sets in the dumpster when shooting wraps up." Marshall Herskovitz, PGA president emeritus, thanks Walt Disney, Fox, NBC Universal, Sony Pictures Entertainment and Warner Bros. for funding this new database, which features over 1,500 listings.
In addition to those listings, the database features a "Best Practices" page for daily green alternatives and a downloadable "Carbon Calculator" to measure emissions coming from production sets, with tips on how to reduce them.
Read more on Scientific American, in the article entitled "Hollywood Greens Up With Environmental Database."