The holidays are coming. You just spent a fortune on that special cream that is meant to reduce stretch marks but did you ever consider that stretching in between your chores might be a better alternative?
When you consider the vast communities of people who count on devices to score their steps, their breath and pulse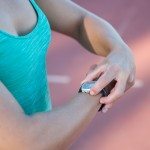 rates, even while liking friends on Facebook, it is huge. Exercise and its countless gurus create a humongous spin factor that could literally wear the tread off the Internet.
I know some wonderful people, moms in particular, who tossed all those creams and false advertisements in the trash and instead decided to do something really positive for themselves and other members in their communities.
They put their energies into culling other local moms who needed a break from their daily responsibilities of child rearing;  breast feeding, marketing, and creating sumptuous vegan meals for dinner. And they decided to put all their extra energy into creating a gym or a yoga class, or a special place to do Pilates… all with this one thought in mind. How to help other women, especially after child birth, find their balance and true center. Core values begin with a strong physiological core. That workout on a daily basis can make a difference not only in their lives but in the lives of their family members as well.
I discovered a very exciting new community that I think will appeal to everyone.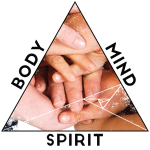 TheFitYou.ca fitness community is a place where you can create your own fitness website/blog for free. Whether you are a small or large business, fitness consultant, enthusiast or someone who is on a personal fitness journey this community is a place for you to share, promote and inspire others, educate and influence. Whatever your goal, if it's to reach a small group, hundreds, thousand or even millions of people in your own town or city, across your country or in other countries TheFitYou.ca is a great resource. It aggregates opportunity for people to create a fitness website to promote their business, their personal goals, and agendas and connect with other people that are of like mind.
The inspiration for TheFitYou came from looking for an up-to-date fitness community that people could join and call their own. Their mission is to create an all-inclusive community and directory to help people locate a variety of ways to stay active and fit in one place. To allow people to find out about other teachers, studios, events, advertise, support and influence each other while becoming a whole community for all fitness groups alike. This is all done within a community that easily integrates a variety of fitness disciplines, levels and allows for connectivity among users.
I have friends who are struggling to find the perfect location to start a yoga studio for pregnant moms as an example and they don't know how to get started. What I love about the TheFitYou is you might be a new start-up in this industry or a seasoned professional, you'll still want to show off your services and products in the best way possible to increase website traffic, your client base and enjoy a flourishing business in a field you're quite obviously passionate about.
And speaking of passion, the majority of younger moms and older moms take exercise as a serious matter. Did you know that sitting is considered the new smoking? You would be surprised how many hours people spend on average just sitting in front of their computers. All of this physical inactivity can only lead to a lesser life expectancy. Studies have proven it.
The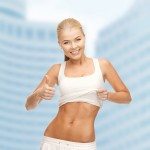 FitYou encourages communities to band together to create a healthier world. So what are you waiting for? Be the first to share your new start-up on TheFitYou.ca and encourage others to do the same. And if they ask, "did you photo shop that image,"  you can tell them no way!