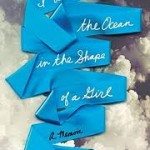 By Nancy Chuda founder of LuxEcoLiving and co-founder of Healthy Child Healthy World
Kelle Groom's  nonfiction memoir,  I Wore the Ocean in the Shape of a Girl (Free Press) is  a title wave of emotions wrapped in heart-shaped box, a keepsake for all time.
At the age of fifteen, Kelle Groom found that alcohol allowed her to connect with people and explore intimacy in ways she'd never been able to experience before. It was the numbing feeling that enabled her to function as a co-dependent. Alcohol was her best friend.  She began drinking before class, often blacked out at bars, and fell into destructive relationships. At nineteen, already an out-of-control alcoholic, she was pregnant. Accepting the heartbreaking fact that she was incapable of taking care of her son herself, she gave him up for adoption to her aunt and uncle. They named him Tommy and took him home with them to Massachusetts.
At this point,  her life should begin, free from  parental  responsibilities  but instead she falls into the depths of despair when she learns that her son, at nine months of age is diagnosed with leukemia. Later she discovers  that Tommy's cancer may be linked to  toxins in the environment.
Her parents, wanting the best for her, kept her mostly in the dark about his health. Soon she learns that he has lost his battle and died. He was only fourteen months old.
It is here in the telling of her heart-wrenching story that Kelle uses her words to describe the inexplicable; a pain so deep that the well from which her tears flow is bottomless. And thus the downward spiral of self-destruction continues to haunt and claim her health and self-respect. This motherless child soon triumphs over unbearable obstacles.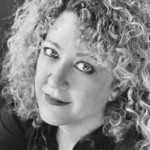 A book of prose, I Wore the Ocean in the Shape of a Girl explores the most painful aspects of Kelle's addiction and loss. Her words hit chords of emotional grief we all can all relate to and share. It is bold writing and from the heart. Truth is what saves her.  Urgent and vital, exquisite and raw, her story is as much about maternal love as it is about survival, as much about acceptance as it is about forgiveness. Kelle's longing for her son remains twenty-five years after his death. It is an ache intensified, as she lost him twice—first to adoption and then to cancer.
Even though this is a club no mother wants to be in, Kelle welcomes you into her soul,  which is forever tormented by the life she could not save. First her own followed by the son she would never truly know.
Mother-to-mother I read this book and wept.  Largely because I can relate. We both share the same experience. The  loss of a child and how to cope.
Our journey's are different but the quest remains the same. How  to never forget Tommy and Colette.