By Nancy and James Chuda founders of LuxEcoLiving and Healthy Child Healthy World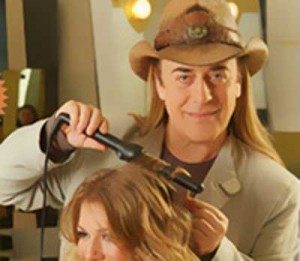 LuxEcoLiving
"The hair cut that I'm most proud of, to tell the truth, is the last one I ever did." Jose Eber.

It's like….what have I been missing all my life? I have spent thousands and thousands of dollars like most women having my hair cut, styled, coiffed, curled, straightened, dyed, bleached… and have had a few anxiety attacks throughout the years wondering why I said, "yes," to an elective procedure in which the only instrument was a scissors only to discover half of the length of my hair on the floor at various posh salons in Los Angeles, New York and Paris.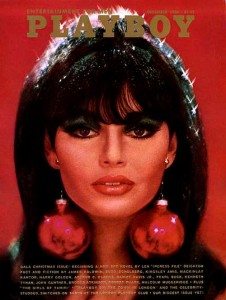 Nancy Gould Cover Credits/Barry O'Rourke 1966
Having been a fashion model is the 60's, I endured a scalpel cut by Gene Shacove the legendary hairdresser whose character was emulated brilliantly by Warren Beatty in the hit movie, Shampoo.
I also endured the big bang theory of lesser names in the profession. I once dated Jon Peters who choose to axe my hair (entire front hairline) and created a modular mess of my otherwise softer and more delicate  hair do. I was too trusting.
What becomes a legend most… is the name Jose Eber because his talent is timeless and his cut… pure perfection.
Styling hair is something he has been doing since the age of 12. He hails from France born in Nice and trained in Paris, the city that quintessentially has created the most beautiful and long lasting images; from fashion to food to films and beyond.

When it comes to hair, Jose Eber broke through the American barrier; he paved then proved the way for women to let go of their stiff, adorned and structured styles. If Gloria Steinem gave us courage to become women of expedient means, Jose unleashed a fervent desire amongst us to find more than our "G spots."  He created  sexy hair and revolutionized an entire generation…and more to come.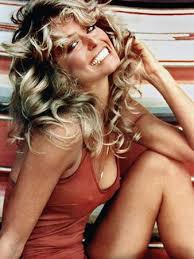 Of course there was Farrah Fawcett! And Cher. And Jaclyn Smith and the rest of the Who's Who of Hollywood. But there was only one Elizabeth Taylor… great friends till the end of her life, Jose reminisces about his success.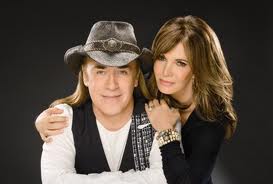 "I love what I do. I love hair. I love working with women and helping them feel their inner beauty. It's much easier to find outer beauty but I enjoy the process of transforming women and enabling them to see what they once thought was a flaw and understand that it is a personal distinction."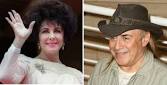 More than a hair stylist, Jose is a reconstructionist. Admiring a tall blonde woman who shall remain nameless who walked into his new Santa Barbara Salon, Jose Eber at the Four Seasons Biltmore Hotel, he observed then commented during our interview, " She has a very large forehead. The distance between the bridge of her nose and her hairline is too pronounced. I will create a softer image." Within less than 15 minutes, the client sat observing Jose at work. With total precision and an eye for every possible hair detail in every possible position, he combed then cut then combed and cut again each strand to create an affect so youthful, beautiful, that if the applause could be heard in the woman's mind… it bonafide her fears transcending into pure adulation.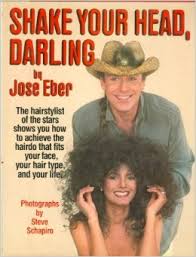 Sexy hair sexy woman. What more can we want or deserve. I decided to become a litmus test for women Boomers over 60 who let their hair grow grey. When I entered Jose Eber's new salon I felt an unrequited love for the man with the cowboy hat whom I have known for over 45 years.
It was love again at first sight. And between Jose and God I have rediscovered why the words "sexy hair" means more today than yesterday thanks to Jose and his incredible protege's  Tifany, Brook and Marion. WATCH!

Editor's Notes:
Visit Jose Eber's newest salon at the Four Seasons Resort /The Biltmore Santa Barbara 1260 Channel Drive  805-770-3003.