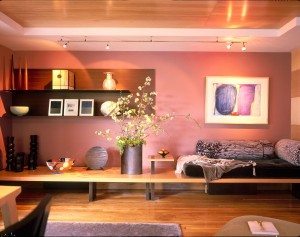 By: Leslie Harris, Interior Designer, Leslie Harris Interior Design and LuxEco Advocate
As I wind down for the year I find myself thinking about a book called The Home Within Us by Bobby McAlpine and how much that says about my design philosophy.  Everything I approach as a designer lies first and foremost in the feeling of comfort, well being, creating a place of safety and sanctuary.  Problem solving, space planning, furniture and color selection come later but the space's energy and purpose are driven by these things.  Who are the people inhabiting these spaces, how do we come together to dig deep within to summon forth these dreams and desires and then bring them to fruition?
Of course, there is talent and experience on the part of the designer, but there is also magic, a certain alchemy that takes place when perhaps we are really communicating, not with words but with feelings that lie deep within the core of what is truly needed and desired.  Life is not always easy and that in itself leads many of us to go within to find peace and comfort. Whether listening to music, being in nature, making love, praying, meditating, watching children play and hearing their joyful laughter, it all is meant to fill our hearts and being in a way that is familiar that reminds us of where home really is.  I believe that we all crave reconnecting with this beauty within us as well as in our outer world.
It is possible that our inner and outer environments can heal and uplift us. Our outer environment can match that of our inner world when we are feeling our best and it can also hold a place for us, to remind us of what is possible and true when we get caught up in daily life and sometimes forget the truth of our beauty.  For me, home is about taking a deep resonant breath upon entering, it is about holding us and nurturing us, it is the sanctuary we seek after being stuck in traffic or just dealing with life as we have come to know it.  Some homes are alive. I feel different the moment I walk into these spaces and I just want to stay awhile and soak it all in.  When the intention is set from deep within I believe an environment holds its own spirituality, its own mood and we fill our home with the essence of ourselves as it fills us right back with its self.  When we create a place of quiet and comfort, a retreat so to speak, it invites us to do the same.  When there is a sensitivity to place, light and alignment, a respect and reverence for all things, our home beckons us, it welcomes us, it has the potential to encourage us to always find our new potential, to find those lovely places within ourselves that have always existed but we might have at times forgotten