By Nancy and James Chuda founder and Editor-in-Chief of LuxEcoLiving and co-founders of Healthy Child Healthy World. Contributing editorial from Bethany Colson, Assitant Managing Director of LuxEcoLiving
Think Clean, Green, Zen and Smart
TOUR: A house is not a home unless it is healing and healthy

Chosen as Los Angeles Magazine's Design Green Home of the Year, toured by Leo DiCaprio and seen on Oprah, the Chuda's iconic home under the H of the Hollywood sign is legendary.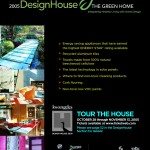 Built to help educate others.  Over 2,000 people got to tour the Chuda's Green Home.
There is no worse nightmare than losing a child. We faced this tragedy twice in our lives. Within a year, we lost Andy (Jim's son from another marriage) at age 18 in a surfing accident and a year later, our five year old daughter was diagnosed with a rare form of a non-hereditary form of cancer called Wilm's tumor and passed away after a valiant nine months of trying to win against the odds.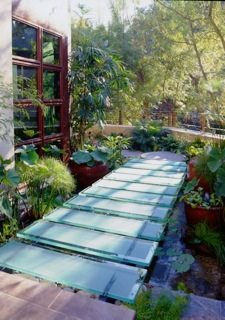 Turning great pain into a passion to help others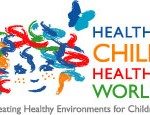 In 2005,  Jim and I made a commitment  to ourselves and our to charity that we would forge a way to create and build a real HealtheHouse. Healthy Child Healthy World had partnered with WebMd and masterfully created an animated version online.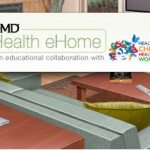 As an environmental architect for over thirty years, Jim had built several healthy homes. One in particular, Yucca Trail House in Laurel Canyon in 1989 won a prestigious Los Angeles Beautification Award presented by then Mayor of Los Angeles,  Tom Bradley.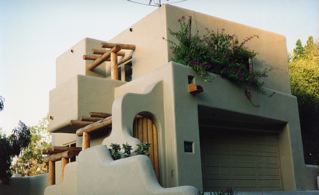 The other, was a magnificent Malibu seaside retreat, designed for Olivia Newton-John. Both of these projects were the first case study healthy homes ever to be built using sustainable materials; non-toxic paints and insulation, and solar energy.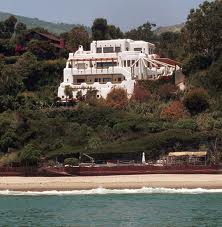 Today, that property is valued at over 40 million dollars and it remains as one of our nations first examples of a green healthy habitat.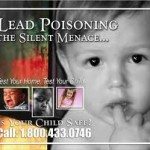 Twenty years ago, the building industry was unaware of the hazardous health effects from many of the commercially produced products used in residential design. Lead was one of the first injurious products to be nationally mandated and removed from paint. Science had proven that children exposed to lead could suffer a deficit in their learning and comprehensive abilities. Worse, the afterlife of inhaling lead particles or consuming paint chips for both inhabitants and laborers presented irreversible damage to the nervous systems.
Our journey in building the The Green Home was purely educational. We wanted to provide people with knowledge that could change not only the way they live but affect industry to make healthier decisions when it came to product formulations.
Our dream to build a healthy home came into fruition when land we had purchased previously in the Hollywood Hills below the famous Hollywood sign, became the perfect sighting for Jim's architectural vision.
He wanted to include water gardens and zero maintenance landscape, along with over 65 features that included; recycled denim cotton for insulation, low-VOC paints, stains and finishes, sustainable bamboo floors, standing seam metal roof, and a state-of-the-art solar energy system called Gridpoint. From the beginning, we were more focused on the healthy aspects of the interiors, searching the Internet, worldwide for companies whose products met our healthy home standards.
Jim's  Greenprint for Healthy Living becomes Los Angeles Magazine's Design Green Home of the Year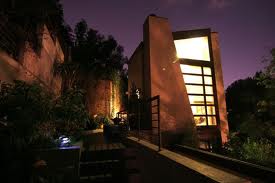 Drawing from his environmental activism and prolific career as a nationally board-certified architect specializing in the creation of non-toxic living and working environments, the Green Home is a culmination of many years of the Chuda's dedication to learning, living and advocating for a natural, environmentally-safe and sustainable lifestyle.
After having completed two other case study environmental homes  he began the design concept for his own Green Home.  He wanted to illustrate that an ordinary home could be a "green house," a healthy habitat where people could not only enjoy their natural surroundings but also live with sustainable materials, energy efficiency and lower toxicity products.
The Green Home started with a survey of the Hollywood hillside and was designed to harmonize with its unique characteristics for greater energy efficiency, copious natural light, plentiful ventilation, solar power and a natural water filtration system. Complimenting the grade of the hillside, the home begins with a lower level "basement" that includes a media room, laundry room, a guest bedroom and yoga / mediation room. Continuing up the stairs to the main level, the kitchen, the living room and study are almost like the heart of the home. Glass steps lead up to the loft, master bedroom and master bath. Lush gardens with water features and patios (with their own organic garden) are found on every level to comfort guests and the residents alike, making them wonder where the house ends and where nature begins.
Chuda says the trouble stems from the onset of WWII when air conditioning and refrigeration were invented. "It changed the way we grow our food, bringing chemicals into our homes and pharmaceuticals into our lives, but most of all it changed the way we built. Houses didn't have to have overhangs. Architecture has now become art for art's sake with no relationship to the reason we evolved in the first place."
Avoiding any building products that contain chemicals that produce volatile off-gassing (also known as volatile organic compounds or VOCs), toxic solvents and glues and all pesticides, the Chuda's carefully chose recycled, recyclable, reusable and renewable raw materials and interior furnishings that accessories that not only expressed their vibrant personalities but achieved their dream of creating a safe eco-friendly home without sacrificing style or function.
A serene calming becomes a visitor as they marvel over the bamboo and papyrus walls in the media room, the cool recycled glass, raw silk linens in the master bedroom, butter-soft bamboo floors, palm wood, Venetian plaster and walls coated with non-toxic citrus-based paint, all seem to beg to be touched. Himalayan onizing salt crystals from the Himalayas are strategically placed through out to clean the inside air. Low-flush toilets in each bathroom save thousands of gallons yearly. Disguised as simply a gorgeous silver odject d'art, an aptly named "angel fan" slowly moves air up and down in large volumes to increase air quality and ventilation while saving energy costs that generally accompany traditional spinning fans  – just another simple yet beautiful energy efficient design.
"The Green Home Under The H" became the subject of a widely publicized effort to reduce global warming and has become an icon attracting hundreds of visitors as well as national and international press. Chosen as Los Angeles Magazine's Design Green Home of the Year for 2005 and open for public tours, it has attracted nearly 2,000 people. In 2008, it was profiled on Discovery's Planet Green-Worlds Greenest Homes and continues to be featured in their logo and in their promotion pieces.
To  learn more about toxicity commonly found in houses and building construction, check out Healthy Child Healthy World's website for creating and maintaining a healthy home for you and your family along with a useful database of ingredients that helps determine the nefarious from the safe.
"In a world where one out of hundred children are diagnosed with autism, where cancer has become the leading cause of childhood mortality, when asthma is the single reason for children's absenteeism in schools, it makes perfect sense to avoid building with and bringing toxins into the home environment." Nancy Chuda
"Our ultimate dream after having established the charity and its two decades of scientific research to protect children by preventing exposures to toxins in the environment is to endow our Green Home to Healthy Child Healthy World. That way, everyone in America can have the virtual opportunity to see it, learn about it and live it." James Chuda
"A house is not a home unless its healing and healthy"
WATCH: The Muse Elementary School children tour the Chuda's Green Home.
Home is where we tie one end of the thread of life to another
Editor's Notes:
For more information about the Chuda's Green Home please contact Kurt Rappaport at WEA Realty.