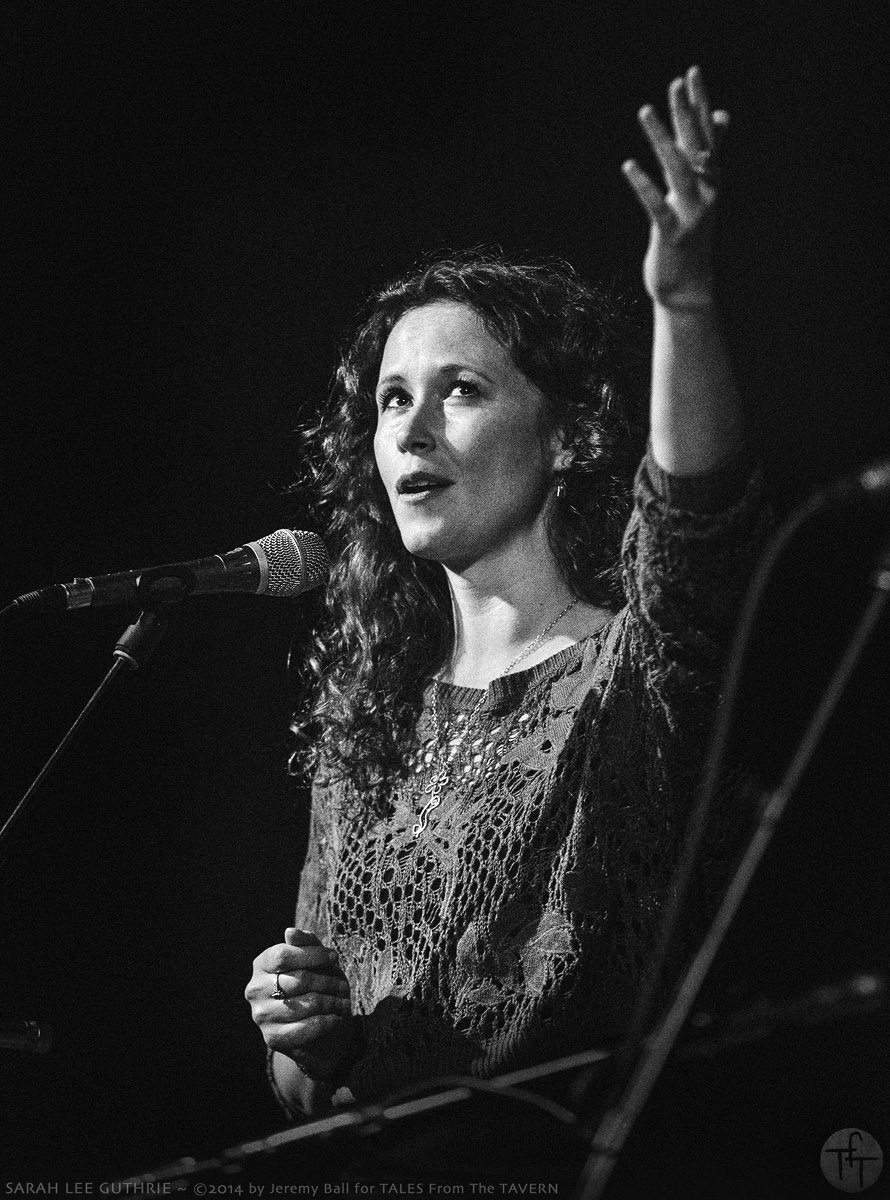 By Nancy Chuda founder and Editor-in-Chief LuxEcoLiving and co-founder of HealthyChild Healthy World
Santa Ynez California
Courtesy of Jeremy Ball
A Magical Night! Tales from the Tavern at the Maverick Saloon was a mixture of musical latitudes blending, folk, rocking faith, and preserving the freedom to choose.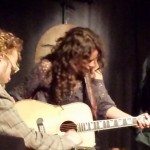 Eric Heywood and Sarah Lee Guthrie

"God's in the Details" Joe Henry's Blog. Referring to the brilliant mastermind of pedal steel great Eric Heywood.
"Life is not a journey to the grave with the intention of arriving safely in a pretty and well preserved body, but rather to skid in broadside, thoroughly used up, totally worn out and proclaiming "Wow, what a ride"! Hunter S. Thompson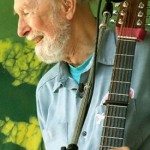 We lost a giant. Pete Seeger devoted his life to humanity. He paved the way for important milestones throughout his beloved Hudson Valley, New York and the nation. The New York Senate unanimously passed a resolution memorializing the life of legendary folksinger Pete Seeger who passed away Jan. 27. The resolution notes that Seeger contributed to the advancement of the civil rights movement through his performance of "We Shall Overcome" at the 25th anniversary of the Highlander Folk School in Tennessee with Rosa Parks and the Reverend Dr. Martin Luther King, Jr. in attendance in 1957.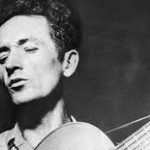 Woody Guthrie
To stand in the shoes of a musical giant is hard. It's like wearing industrial rubber platforms to a prom. Even harder when your roots are more than entwined but truly inherited.
I've heard it said many times… I wanna be a Guthrie!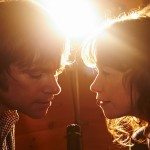 Sarah Lee Guthrie is the granddaughter of Woody and the daughter of Arlo… she claims Seeger as a major grandfather figure in her life and recounted memories of his kindness, love and generosity. "I was 14 years old when I first sang on stage. My dad said, Sarah, why don't you step up here and sing us a song." There were other times when Sarah Lee joined her dad to create her own musical imprint and history.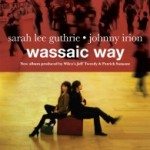 Sarah Lee and Johnny Irion combine a fusion of harmony that is reminiscent of the great days of folk but beyond. In their newest album, Wassiac Way, produced by Wilco's Jeff Tweedy and Patrick Sansone, they achieve a breakaway sound. According to Irion, " this is the best example we've been able to present that shows the many facets of what we can do." The record is the latest entry in an ongoing creative relationship between Wilco and the Guthrie families.
The evening began with a musical artist and poet whose garnered more tributes and accolades for someone so young. "Jeffrey Foucault is a young man with an old soul…contemporary and timeless." The New York Times. Foucault hails from the mid-west and basks in its greatness for simplicity, self-reliance, and truth. There is an uncanny charm to this man that is as captivating as hearing Bruce Springsteen live. The sounds of "The Band," and the night howls of Neil Young… but better than that is his fierce, undying and unwavering pulse that spells majestic when he sings about his wife "Abolene," or pays reverence to the Lord Jesus and gives non-believers a thrust forward. We were treated to more than music. A whimsical series of on the road stories… one in particular cajoled the audience trying to imagine the physical manifestation of  the name Menatorque. That happened when he checked into a hotel that was sponsoring a torque event. Foucault does not need or resemble a Menatorque...not at all. He's purified his sound to the point of perfection and needs no additional heavy lifting other than never to leave Eric Heywood behind. What a master on the pedal steel!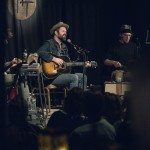 Jeffrey Foucault at Tales from the Tavern courtesy of Jeremy Ball
Fast speed ahead to the layers of Horse Latitudes.. a brilliant, pantheon of elegant songwriting, powerful prose, that disturbs as it elevates. The album was recorded in just three days in Los Angeles. and features Eric Heywood on pedal steel (Pretenders, Billy Conway (Morphine, Cold Satellite) on drums; Jennifer Condos (Ray Lamontagne, Sam Phillips) on electric bass, and Van Dyke Parks (Lowell George, Brian Wilson, etc) on keys and accordion, with backing vocals and cellos from Kris Delmhorst.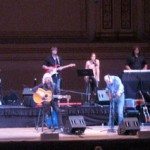 Guthrie and Seeger at Carnegie Hall courtesy of the New York Social Diary
Sarah Lee tells a story about her annual thanksgiving celebration at Carnegie Hall. The Guthrie's and Pete Seeger had been performing there for over 40 years. "We'd all pile into van after a big meal and head for the city. It was meant to be one of Pete's last performances.  He wasn't feeling very well… and we thought, well, we could take him to the ER or just head to Carnegie Hall. Old Pete was having trouble singing.. so it took dad to convince him he could do it. Pete said, "Arlo, I can't do those big shows with you anymore. I can't sing like I used to sing. I can't play like I used to play." Dad  just looked at him and said, "Pete, look at our audience. They can't hear like they used to hear. It shouldn't be a problem." And he laughed and he said, "Maybe you're right."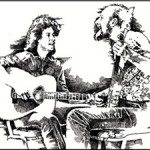 Arlo Guthrie and Pete Seeger in concert. Courtesy of Image Gen
For more information about Tales from the Tavern now celebrating its 12th anniversary and for tickets and upcoming dates. Learn how you can become a sponsor and help perpetuate this exceptional musical experience. Contact Carole Ann Colone Real Eyes Productions
PO Box 1672
Santa Ynez, CA 93460
805-688-0383