By Nancy Chuda founder of LuxEcoLiving and Healthy Child Healthy World
"There is a fountain of youth; it is your mind, your talents, the creativity you bring to your life and the lives of the people you love. When you learn to tap this source you will truly have defeated age." Sophia Lauren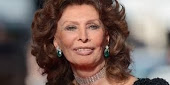 LuxEcoLiving
A Special Place- Sol Spa offers the best facial treatments at the right price.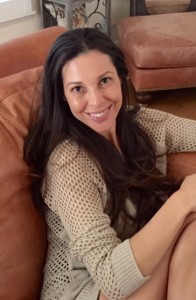 Jaymie Derscheid Esthetician
No, it's not Beverly Hills. Parking is free. If you happen to be in Santa Barbara for the weekend, a quick thirty minute drive over the Lake Cachuma Pass will bring you into the heart of Santa Ynez Valley where you will find the perfect place for all your body and skin care needs.
Okay. You love the sun but it doesn't love you. Sure a few minutes for that essential Vitamin D but after that you better cover up. Here's why. If you are prone to hyperpigmentation like me, you want to avoid completely exposing your face in direct sunlight. Well, we know that skin lighteners have been around for decades, but these days more and more people are finding uses for these products to help with common skin conditions like age spots, acne scars and melasma. In the past, it was difficult to find high quality products and most manufacturers were using low grade hydroquinone in their formulas. Hydroquinone is known to reduce hyperpigmentation, but there are also many concerns regarding its safety. Fortunately, in the past few years, more natural alternatives have started to come up and it's now very easy to find high quality products from reputable brands. While we appreciate the industry's push towards natural ingredients, it's becoming more and more difficult to deceiver which ingredients actually work and which products live up to their claims. Some of the skin lightening ingredients do have natural extracts such as arbutin, kojic acid, niacinamide (Vitamin B3) and bearberry. Most of these ingredients are tolerable by majority of skin types and don't have the same side effects of hydroquinone. I checked out a website called Skin Care Cop which tested over a dozen products. Nonetheless, I wanted to experience something totally natural and good for my skin.
How to achieve a flawless complexion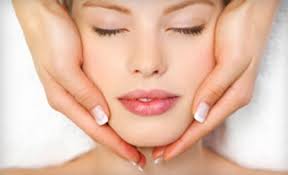 Aging is not easy when it comes to pre-cancerous skin cells. After years of experiencing  a material which literally freezes the affected area and eliminates the basal skin cells, the skin tone is left uneven and blotchy. Even shielding skin on our faces and necks from sun exposure while we let our bodies relax under the warmth of its glow can produce hyperpigmentation. And yet we are constantly being bombarded by manufacturers that claim thier products will help you achieve a flawless complexion.
There are no long term miracles for short term gain and that's part of the problem. Great skin care begins with the word ritual and ends with consistency.
Recently, I had chance to talk with Sol Spa owner Jaymie Derscheid, about microdermabration and how it activates the skin to produce collagen which helps to rejuvenate and eliminate fine  and lessen dark spots.  The treatment  is called a Micro Oxygen Facial.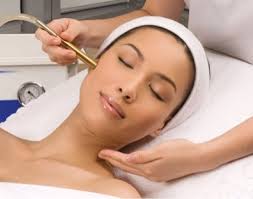 NGC- Explain the microderm process and as an esthetician what type of products do you use to exfoliate the skin?
JD-Every esthetician has a preference of what type of microderm  treatment she uses. I choose to use aluminum oxide crystals,( the second hardest mineral next to diamonds), they blast along the skins surface, picking up dead surface cells along the way.  The machine sprays out the crystals while a vacuum gently sucks back in the excess crystals and skin debris.  This process helps to reduce discoloration from sun damage, acne,scars, melasma,  as well as soften fine lines, wrinkles and smooth the overall texture.  Microdermabrasion treatments are extremely necessary to help absorb your
deeper into the skin, so its really effective and working to its fullest potential.
NGC- What exactly is an oxygen facial?
JD-Oxygen infusion incorporated into a facial provides a more beneficial and effective treatment.  Oxygen rich environments fight free radicals, pollutants, and bacteria.  It is very effective and plays a key roll in replenishing and repairing the skin. It is essential in preventing pre mature aging, reversing sun damage, and promoting the production of collagen and elastin.  This is all inevitable as we age,  so even the younger generation can benefit from oxygen treatments to maintain there optimal skin for as long as possible. Different nutrient rich serums are also infused into the skin with the oxygen, it helps to grab ahold of the oxygen and penetrate  all of these essential ingredients to create the perfect regenerative, powerful treatment.
NGC- What should we look for in skin care products to help us age gracefully & what are some of the important natural ingredients to look for when choosing a product?
JD-My opinion is that the closest we can get to natural skin care, is the best choice.  But we want it to really work, so look for the  products that have ingredients based on science mixing with nature.  Botanical extracts, such as plant and fruit enzymes.  High powered antioxidants, such as vitamins, A,C E,  are crucial for our skin to help fight all the pollutants were surrounded by daily. Generally just taking a little bit of time to care for your skin.  Keep it moisturized and look for collagen stimulating moisturizers, ones with a specific strain of marine algae are known to be extremely beneficial. And don't forget about the neck! It gets over looked and is one of the biggest complaints from women as they age.
NGC- Recently I treated my husband to a pre-Valetines facial and discovered this was his very first ever. Should men get facials too?

JD- Everything applies to men as well, exfoliating is important but really cleansing and moisturizing is equally important.  It is harder for men due to facial hair to really get into the skin.  That is what they need to work on a little more.
Editor's Notes: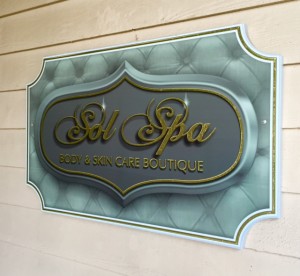 Sol Spa is located at 3568 Sagunta Street Suite B Santa Ynez, 93460. Call 805-691 9742