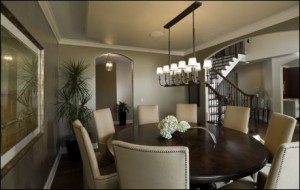 Introduction by James and Nancy Chuda

We are indebted to Victoria Di Iorio and Dior Home Builders for their  vision and support  in having created one of the world's first Healthy Homes.
Recently, we were invited to Chicago to experience this remarkable achievement. Healthy Home 2010 was inspired by Healthy Child Healthy World's initiative to create safer home environments for children.
Architect James Chuda, who designed and constructed one of the first, case study environmental homes in America stated " a vast amount of VOC's, residual particulates from many consumer products used in the building and interior design industry are having an   impact on  human health. And studies have proven that children are more vulnerable to the toxic affects of air contamination. Healthy Home 2010 is setting a new standard which is more protective of human health."
Coupled with the expertise of the American Lung Association and GreenGuard Environmental Institute's Indoor Environmental Quality (IEQ) Management Plan for Residential Construction, Healthy Home 2010 has become "a greenprint for healthy living," Chuda concluded.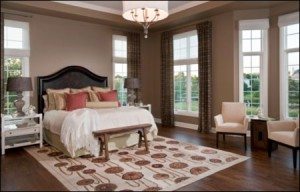 By: Lorri Laird, LuxEco Editorial Assistant
"Healthy Child Healthy World has gone above and beyond in creating a real-life example of how to create a healthier home," said Victoria Di Iorio, Project Director for the Healthy Child Healthy World Healthy Home 2010 Designer Showcase and Tour. Di Iorio, who also serves as the Education & Outreach Coordinator for the non-profit charity Healthy Child Healthy World, recently spoke with LuxEco Living regarding the Healthy Home 2010 project and also shared her passion for green and healthy living.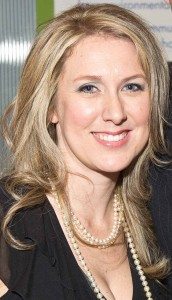 According to Di Iorio, she grew up with a love and respect for the environment, which she learned from her parents. But growing up in Arizona also had its influence on her Green outlook. "I grew up in the desert," she said. "So, of course, we conserved water. We conserved energy. I grew up recycling and eating real food."
Di Iorio then incorporated her love of the environment into the businesses she pursued as an adult. In 1997, she opened an eco-friendly beauty boutique and started an online Internet business that sold Green beauty products. Later, she involved herself in her husband's family business, Dior Builders. Based in the Chicago area, Dior Builders built their first healthy home to benefit Healthy Child Healthy World in 2009.
Di Iorio started researching Green building products when her husband started complaining of seasonal allergies at a time when seasonal allergies really wouldn't have been the cause of his problems. According to Di Iorio, she realized that many building products are linked to sleeplessness, allergies, and asthma. "My husband was in these homes on a daily basis, and I didn't want him breathing in these things that were making him sick."
At the time that Di Iorio was searching for better building products and encouraging Dior Builders to go green, she was also looking for a charity that she could help. "I believe in giving back all that we have been given," she said. That's when she stumbled upon Healthy Child Healthy World and read the story of James and Nancy Chuda, who had lost their only daughter, Colette, due to a rare form a cancer thought to be caused by a pregnant mother's exposure to pesticides. "The Chuda's story shook me to my core," Di Iorio explained. "I was very emotional about it, and I realized that this was the charity I wanted to work with. The next day I picked up the phone and called the organization and asked, 'How do we change the world?'"
Di Iorio became the education & outreach coordinator for Healthy Child Healthy World and began her quest to educate the public about how to live healthier lifestyles and build healthy homes. She spends a lot of her time advocating for the charity and spreading the word about what people can do to protect their children and themselves from the toxins in the environment.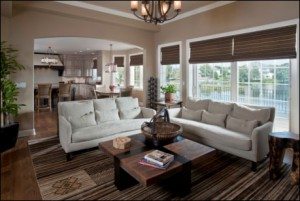 Di Iorio's biggest project to date is the Healthy Home 2010. Built by Dior Builders and located in the northwest suburb of Palatine, the home is the first in the United States to incorporate elements of the GreenGuard Environmental Institute's Indoor Environmental Quality (IEQ) Management Plan for Residential Construction. "Most green building programs focus on sustainability, energy efficiency and water conservation," said Di Iorio. "This program emphasizes indoor air quality (IAQ) and the choices builders, designers and homeowners can make to create healthier homes. It is imperative that we prioritize human health in everything we do."
Di Iorio pointed out that many people aren't aware of the choices that are available when renovating a home or building a new one. Products like fiberglass-free insulation made from recycled denim, low-emitting VOC paints, formaldehyde-free cabinets, and furniture treated without chemical processes.
Di Iorio stressed that Healthy Home 2010 covers healthy living from "foundation to food." "When people walk through this home, they will learn easy steps they can take to improve the health and well-being of their families." For example, Di Iorio explained how opening a home's windows for just five minutes a few times a week significantly improves the indoor air quality. Or, how taking off shoes before entering a home will help eliminate tracking in pesticide residues.
Di Iorio is looking forward to the positive impact the Healthy Home 2010 project will have on the future of Green building and design. "This project is really about raising the bar and changing the way we look at Green building and design, while celebrating those companies that are prioritizing human health."
Due to popular demand, Healthy Home 2010 re-opens to the public this weekend November 6-November 21.