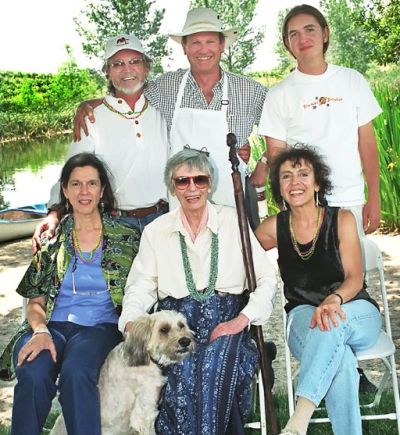 By Nancy Chuda founder and Editor in Chief of LuxEcoLiving and Healthy Child Healthy World
Solvang California, Buttonwood Farm Winery and Vineyard

Step out of your own comfort zone and into the universe and gaze at planetary delights… Saturn and Mars.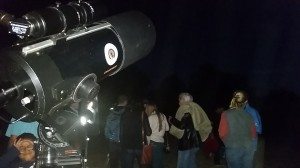 LuxEcoLiving photo credits. Star Gazing by Susan Silverberg for LuxEcoLiving
What a treat! Last night guests at Buttonwood Farm, Winery and Vineyard got to see close up, planets, nebula, galaxies, stars and star clusters with the help of experts from the Natural History Museum. We learned that Saturn is known as the "Gas Giant." It is the sixth planet from the sun and the second largest planet in the Solar System after Jupiter. It was named after the Roman God of agriculture. It's radius is considered to be nine times that of Earth. Only one -eighth its density but 95 time more massive.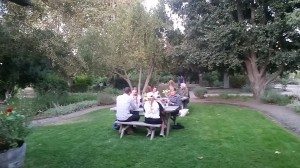 But first they got to sample some of the finest wines in the valley and dine on Chef and Pig Farmer Jake O. Francis's delicious (Pulled Pork Sandwiches w/ Spicy Corn & Cabbage Slaw and Bread n' Butter pickles) served on fresh baked buns from Amy Dixon's The Baker's Table while waiting for the sky to turn from mauve to navy blue. WATCH!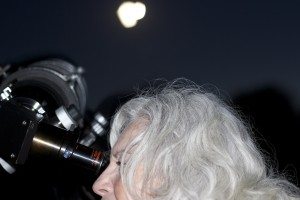 Guests were treated to a spectacular sensory experience. Beginning with Buttonwood's fine wines. A delicious Grenache, my pick and Jim's a Cabernet Franc. But the true measure of this delightful patch of terroir goes beyond its wines. Buttonwood is also known for the best peaches… I would say "in the world." They are picked by hand and sorted by color of fruit. Lined up, 12 to a cardboard box, they wait in the fresh air. But! DO NOT TOUCH THEIR FUZZ! This will signal the peach to ripen quicker then expected and you won't want them all to ripen at once. In my entire life I have never tasted fruit like this… which means the same soil used to grow the peaches is also supporting the grape vines.
While viewing the stars guests were offered tastings of wine, bottles and wines by the glass… each were a perfect compliment for Jake's incredible pork sandwiches.
Please put this event on your calendar. Another one is coming up soon as Mars will shine as the centerpiece and so will all the stars. Buttonwood Farm is just… the most….heavenly place to meet and mingle with friends.
What I love most about Buttonwood is its history. Founded by Betty Williams, a crusader in the 60's who set out to create a working farm based on good practices for people, animals and the earth. First there were horses, then organic vegetables and finally a vineyard.
Betty Williams founded Buttonwood Farm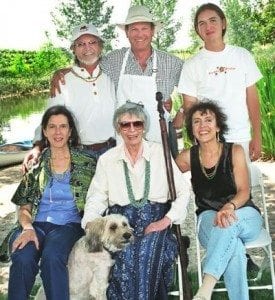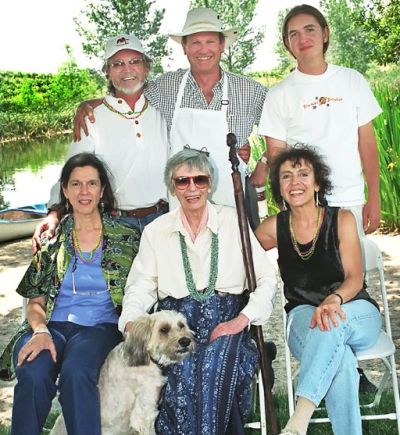 Today there are 33,00 vines, a bounty of other fresh farm to table products including olives, pomegranates, peonies, herbs, and summer vegetables. And the credo Betty established for the love of the land lives on…"In the far distant future may it be said that the owners and stewards of this land so used and protected it that it has been able to absorb the energies of the other forces, those of the infinitely small, of the winds, the birds and the animals, to once again create a balanced ecological microcosm. In this process, effort shall be made to present a financially viable operation, participating fully in the life of the times, the culture and the community. Where possible, the farm shall act as a model for small family husbandry as a source of gain, as well as a personal resource of food and beauty."

Special thanks to Jessica Maguire from Buttonwood Winery and Jake O Francis for a great event that  paired the best wines, food and atmosphere with the real stars of our universe.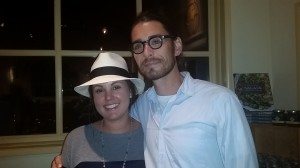 For more information contact Buttonwood Farm Winery and Vineyard at (805) 688-3032 or visit 1500 Alamo Pintado Rd, Solvang, CA 93463