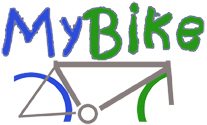 By Jessica Borges, LuxEco Editorial Assistant
Trapped in a cloud of fume-filled traffic on his way to work one morning, LeRoy Watkins decided to nix his commute and quit his job. Motivated to reduce the number of cars clogging up streets, he started MyBike, an electric bicycle retailer based in Boston, Massachusettes.
"This is an eco-friendly concept, since the bikes do not use gas," Watkins said. Started in 2005, MyBike is a long-term rental company that provides an alternative mode of transportation, helping to reduce individuals' carbon footprints as well as the stress and hassle of sitting in traffic.
According to the World Carfree Network, transportation is estimated to account for 20 to 25 percent of all greenhouse gas emissions. With motor vehicles as the single biggest source of air pollution it's about time we find less abrasive ways to get around. MyBike offers a convenient and inexpensive solution by providing bike rentals for as low as $33 a month. Compared to the approximate $111 a month the average American spent on gas in 2009 that AAA reported, MyBike rentals save commuters some serious green. They also have pick up and drop off services to make receiving and returning the bikes a painless and time saving process for customers.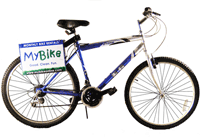 Advertising can be seen on the bikes to offset costs, thereby enabling customers to try out the rentals for a minimal price tag. Local college students, doctors on residency in the city and tourists are among the most common customers that MyBike sees in Boston, however the business also has national appeal. Their website offers electric bikes for purchase and delivery across the country.
Depending on where you live and your type of lifestyle, the electric bikes may not be suitable for every traveling opportunity, though they do provide an eco-friendly alternative for short trips to the grocery store, visits to local friends or commutes to work. Choose to pedal if you want the benefit of a physical challenge, or take advantage of the bike's electric power to avoid breaking into a sweat en route to your destination. And there's also the added bonus of not having to fight for parking!
At roughly 100 to 250 bike rentals each month, MyBike does its part to protect the environment with each driver turned biker. "I think were making a difference for people who wouldn't ordinarily be riding bikes; they'd be driving their gas-guzzling vehicles," Watkins said. "With the bikes, they're using their cars less, taking a step back and doing something else."
Watkins hopes to broaden the appeal of MyBike to a larger audience to get more people out of cars and onto bikes. "I want to get different types of people on bikes," Watkins said. "Old people and young. Some have this idea that you have to be young to bike. Remember how much fun it used to be?  A lot of people say 'I haven't ridden a bike for so long' and they're embarrassed, but afterward they say they loved it."
If you're interested in checking out what MyBike can offer you, visit their website and type in the code "Lux" for a five percent discount and free delivery.