By Nancy Chuda founder and Editor-in-Chief of LuxEcoLiving and co-founder of Healthy Child Healthy World
Whole body, mind and spirit Olivia helps others heal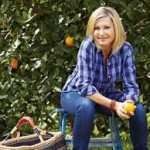 In July, Olivia will celebrate a long awaited dream in Melbourne Australia. The opening of a world-class Cancer & Wellness Centre dedicated to providing the very best in medical care and treatment; combined with global research programs for new treatments to help stop cancer from destroying the lives of so many people.
The Olivia Newton-John Cancer & Wellness Centre is "more than just treating cancer, it's about providing care and treatment for the whole person, body, mind and spirit,"
We are all pearls on a chain to quote a lyric from Olivia's Grace and Gratitude album.
"Every living thing on this earth has a heart, every little thing that I am so are you
And if you look in my eyes you will see we are souls alike
We are pearls, we are pearls, we are pearls on a chain."
When Olivia was first diagnosed with breast cancer in 1992 she knew she had a bigger mission then winning Grammys for  hit records. Even more than all the fame in the world,  (she had plenty with Grease the movie and its soundtrack)  she would soon discover that her real fortune in life was to help others heal.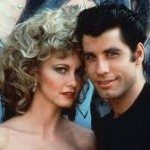 Living with a cancer diagnosis did not require many changes in her life or lifestyle. Raised with sensibilities about food and its origin, Olivia was always health conscious. She ate the right kind of foods, healthy and nutritious and veered away from processed, canned or packaged ingredients.
We met over 40 years ago. She is a founding member of our charity and is one of my closest friends. She is a national treasure in her homeland and adored by millions throughout the world.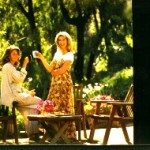 That adoration has become even more significant in her life now. At 63, she has proven to her fans that she is a cancer survivor and "thriver" and to quote one of her famous lyrics," she's not gonna give into it."
Her strong intuitive sense about living a healthy life stems from her childhood. Her mother was very insistent that she eat her veggies. Which also led to whole grains, fresh fruit and compotes, homemade muesli nuts, fresh baked whole wheat bread, fish, and nourishing soups.
Healthy foods and plenty of exercise. Olivia's personal routine is all about intake and output. What she consumes in calories is burned on a strenuous hike, kayaking,  concert tour, or speaking engagement.
But what I really love about my friend is she shares my passion for food. Not just fancy restaurant kind of food, real food.
For as long as I can remember, Olivia loved her veggies. She was hooked on them and always loved preparing, freshly picked organic varieties. In the early days, when our daughter's were little, it was Olivia who managed to get veggies, brown rice and tofu into their little stomachs without a peep. True! She did however  add Bragg's Liquid Amino's as a topper to just about everything which she claimed boosted the vitamin and mineral contents of the food.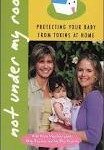 Olivia has always believed that what we eat is imperative to staying healthy. Having good genes doesn't always guarantee a  risk-free cancer existence. She shares the concern that too many pesticides and chemicals are used to grow our food and that children are especially vulnerable to toxins in the environment. Many years ago, she appeared in Healthy Child Healthy World's first educational video, Not Under My Roof.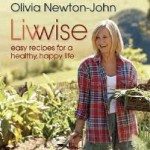 And today she is sharing this philosophy in her first cookbook, Livwise.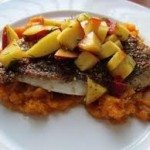 This cook book is a glorious celebration of food first. The recipes have been devised with the help of the nutritionists and chefs from Gaia her Australian health retreat. Having dined there I can attest having tasted some of the most delicious, from garden to table meals I have ever experienced. Waking up in the morning to the smells of freshly baked bread from the oven, served warm with a variety of natural nut spreads, homemade sugar free jams, and yes soups with lots of greens… was an everlasting memory and treat.
What I love about Olivia's Livwise is that as healthy as these recipes are intended to be they far outweigh their fatty gourmet equivalents in taste. I love the simple yet scrumptious poached eggs with coriander pesto. And the combinations of veggies and fruits, chickpea patties, carrot salad with papaya and orange dressing.
If you have ever been down under to the land of Oz you will know that men dig  beer and love to barbie. And  women love  sweets. Especially Pavlova…. pure unadulterated sugar. Australia produces some of the most indecent candy bars on the planet.
Sugar now being linked to cancer and other diseases makes one pause when it comes to deserts. Not just deserts but our dietary habits and desires for sweet tasting foods.
And women are not immune to breast cancer throughout many parts of the world. Statistics reveal that breast cancer is the most common cancer among Australian women accounting for 27% of all cancers diagnoses. By 2015, the number of new breast cancer cases among women is projected to be 22% higher than in 2006, with an estimated 15,409 women expected to be diagnosed with breast cancer. And one in nine women will be diagnosed with breast cancer before the age of 85.
Startling as it may seem, about 24 per cent of new breast cancer cases diagnosed in 2007 were in women younger than 50 years.
What made sense to Olivia during her cancer journey applies to everyone. Not after a diagnosis but before and for life. Having a mutual respect for your whole body, mind and spirit incorporates a foods fit for life philosophy of eating healthy, exercising, and most of all giving thanks.
In her own words, "Thank you for life, thank you for everything, I stand here in grace and gratitude… and I,… I thank you."
And we thank you Olivia for your tireless efforts and generosity to help others heal.