Introduction by Nancy Chuda Founder and Editor in Chief of LuxEcoLiving and Co-founder of Healthy Child Healthy World.
If you haven't had a chance to visit Australia you may want to book your trip to include an exceptional two night stay at Gaia Retreat and Spa, a wellness opportunity unlike anything you have ever experienced.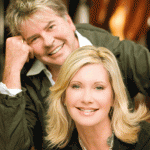 Founded by Olivia Newton-John and Gregg Caves, Gaia offers visitors serenity, beauty and peace as well as the opportunity for ultimate relaxation. Chosen as one of Australia's top Luxury Hotel destinations, this retreat reflects Olivia's personal elegance and connection with the environment, something she has had a strong affinity with for many years.
Gaia Retreat and Spa is not just another celebrity driven venture. Many have tried to use their names to promote  business opportunities. What makes this different is the  personal experience Olivia herself has ingrained into each and every program the retreat offers.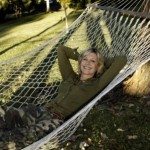 Whether you choose whole grain bread and muesli for your morning meal or experience one of their fabulous signature massages, Olivia and her partner Gregg have a hands on approach to ensure that every guest leaves  feeling  grace for the gratitude of a true healing.
Gaia Retreat & Spa is among the top 10 celebrity-owned hotels of the world by TripAdvisor® – the world's most trusted source of travel advice – as determined by TripAdvisor® editors and travellers. In addition, it received the 2010 TripAdvisor® Travelers' Choice Awards for Best Relaxtion/Spa – World and South Pacifc.
Gregg Caves does more than manage the day to day operations of the business. In a highly competitive industry in a country where nature abounds and remains the single most sought after attraction for tourists, Cave took a leap of faith in designing this retreat. He imparted his love of true indigenous architecture and artifacts and created a treasure in the surrounds and atmosphere. Whether seated outdoors in the covered veranda sipping a delicious cup of tea, guests relax in total eco- luxury surrounded by silk pillows from India and custom made furnishings from Bali. Only  sounds of Kookuburra's compete with the beautiful and meditative archive of musical selections which harmonize in this natural setting.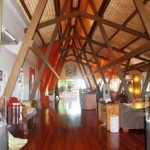 "At Gaia you can check in any day that suits you. We have a selection of specialised packages, services and facilities with retreat style accommodation and the award winning, on site Gaia Day Spa. Our comprehensive Focus Health Packages, Fitness, Detox, Weight Loss, Meditation, Art and Yoga are personalized package programs tailored specifically to your needs, giving you the space to OWN the Gaia experience."
Reposted from Luxury Travel Magazine
Gaia Retreat and Spa
Byron Bay, NSW
Nestled on 25 acres in the pristine northern river's hinterland of Byron Bay, Gaia is a place where you will be seduced by undulating hills and endless majestic vistas.Surrender to the breathtaking beauty and healing cultures of Gaia Retreat & Spa. Gaia creates purpose-driven retreats where you can check in any day and tailor a program to suit your own individual needs. These include Focus Packages for Detox, Weight-loss, Fitness, Yoga, Art, Meditation and Ayurveda. Their team of wellness professionals offer nurturing guidance and wisdom, delicious nourishing organic food, morning yoga and other daily scheduled activities.

All in all the Gaia experience is a testament to the holistic ethos of this Authentic retreat. Gaia Day Spa is the pure heart of the Gaia experience and prides itself on some of the finest healers and therapists in the region. They offer a wide range of treatments and modalities, providing the guest with an unsurpassed spa experience aimed at enhancing and promoting good health and wellbeing.

Gaia's aim is to inspire and give you the tools to continue your journey of a healthy lifestyle beyond the retreat experience. Knowledge gained at the retreat is a gift that will stay with you for a lifetime. Gaia Retreat & Spa – a choice retreat, where YOU own the experience.
Experiences:
Yoga
Tai Chi
Meditation
Detox
Weight loss
Pilates
Spa
Art
Cooking classes.
Rates: two-night packages from A$1,145 including all meals and activities.

Editor's Note: Gaia Retreat and Spa was selected as  a World Class Luxury Eco-Resort and is a LuxEcoLiving 4U location for 2012.