By Sahar Ghaffari, LuxEco Living Editorial Assistant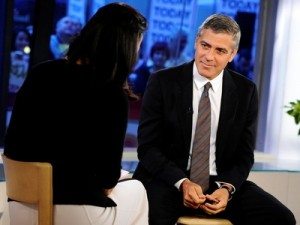 Actor, director, producer, and social activist George Clooney has been journeying throughout Southern Sudan this past week in an attempt to bring attention to the war-torn area. The region is three months away from an independence vote which could possibly see the largest country in Africa split into two sovereign nations.
Accompanying Clooney are Today show host Ann Curry and John Prendergast, founder of the Enough Project, an initiative to end genocide and crimes against humanity. The January 9th independence vote may very well lead to civil war or even genocide and that is precisely what Clooney is trying to prevent. "If you knew a tsunami, or Katrina or a Haiti earthquake was coming, what would you do to save people?" Clooney asked.
Anne Curry has been chronicling their travels through Southern Sudan in her blog and via twitter. In current weeks she has been writing about the escalating violence in the area and the real threat of an ensuing war.
"Remember Sudan is where Darfur is, and now its same President, Omar Al Bashir, who the International Criminal Court has indicted for genocide in Darfur, is expected to fight to keep South Sudan because it has more than 75 percent of the country's oil."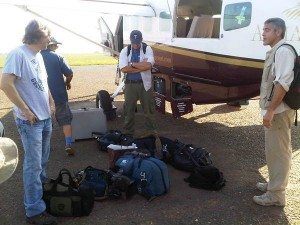 The country of Sudan has garnered attention for its conflicts in Darfur in recent years; however the southern provinces, which have participated in two civil wars since Sudan gained its independence in 1956, are still rarely heard of in mainstream media.
In what Curry calls "one of the most desperate places on earth," Southern Sudan is at a crossroads; one that will hopefully end without more bloodshed thanks to the efforts of Clooney, Curry, and other humanitarians.