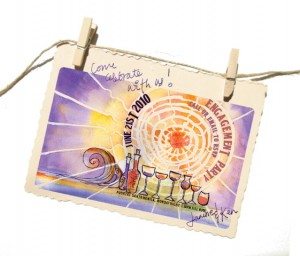 By Janine Johnson, Founder of Green Wave and LuxEco Advocate
When planning a wedding, you actually are planning not just that one "big day" but possibly up to several small events pre-dating the wedding, including the bridal shower, the bachelorette and bachelor parties and other possible excursions that could become mini-events in between such as searching for a dress etc.
For my special "days" I want to make sure that every single move I made as mindfully and eco-considerate as possible.  To me, it's not about watching my step, or looking over my shoulder while I think "I hope I'm doing this right," but showing reverence for this beautiful, sustaining world and doing my best to honor our Home throughout the process.
Every event should be meaningful in that way.  It's not just about the two of us, and it's definitely not about me. It's about us all.
Admittedly, I am not very traditional.  The concept of the "bride's day" makes me cringe and a large wedding honestly frightens me on many levels, particularly because of the excess and waste.  What is particularly difficult is finding a location for an eco-friendly wedding, particularly if you have a large family.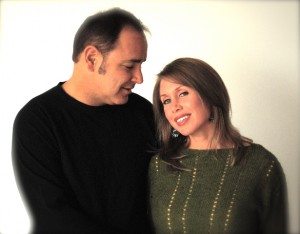 Our event will be a "small" wedding of up to 80 of our closest relatives and friends that are nearly relatives. Afterwards we will be coming home and having a get together with all our friends.
Ken's family is mainly in the Central Valley, and my family is mainly in the Bay Area. Ken and I live in Los Angeles & have a home in Costa Rica. Ken grew up in Las Vegas while I grew up in San Diego. Costa Rica might seem dreamy but it would have been probably the least eco- friendly option with travel and would have been hard on our guests.  It's not easy getting out there and to the beach.  We just got back from a trip actually and the day we left a bridge got washed out from the rains.
Las Vegas and San Diego were not options.  We no longer live there and there was not enough family draw.  It would not be convenient nor the best eco option again for travel.  Los Angeles is home, and I while I would have loved to get married at the very green Marrakesh house, having an event in L.A. and not inviting everyone because I wanted to keep it small would have been awkward, and again, for family travel it would not have been the best eco-option.
So, considering it would mainly be family, I started looking north of Los Angeles, all the way up to Napa.
Although I entertained the idea of Ojai for a moment as I thought it would be really special to get married atop Meditation Mount (being a yogini) – that Ojai is a very spiritual and eco-minded community – Ken and I felt like we needed the ocean, at minimum, in the background of our wedding pictures.  We share an affinity for the ocean; Ken is a diver, we are novice surfers, and I named my non-profit Green Wave.  So on that note, I started thinking coastline and right in the middle of both of our families is the historic and iconic California destination of Big Sur
The idea thrilled me but being in a small locale, I wanted to make sure I could pull off an eco-minded event. I was pleased, and with the assistance of my girlfriend Laura, who runs Green With Envy Events, I found a few venues that were eco-friendly either in terms of energy, products, food available, or overall philosophies. Although I will refrain from confirming the exact location now, we found a hotel we thought would be perfect to exchange vows and hold an intimate family reception at.  I ultimately chose the venue for location, the hotel chain's overall eco-commitment, the availability of local, organic food offered at the hotel, and the assurance they could assist me in finding other eco-compatible vendors.
Most our guests will be driving and although most do not have hybrids or alternative fuel vehicles, the journey should be less carbon intensive than having half our people flying to a location.   Although we will have people coming up from L.A., at least we can count on carpooling for couples and families and that our officiant, Tess Whitehurst, accompanied by her long term partner, will be driving up in their Prius.
And all that just to find the location! Can't wait for the next step. No, seriously, I can't!