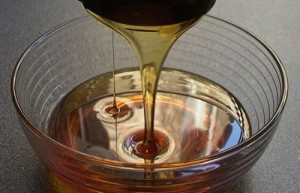 By: Molly Cimikoski, Editorial Assistant
It seems that we're not the only ones with a sweet tooth and an appetite for honest to goodness health food! One of our favorite sites, MindBodyGreen has had a couple of posts about all manners of sweeteners lately, and we would love to share one with you!
When agave nectar became popularized, many people turned to this syrup, to replace sugar and artificial sweeteners in their lives, but lately it hasn't been receiving the best press…
Agave nectar was originally given a lot of positive hype because it has a low glycemic index. For those of you who aren't familiar with the term, this is a good thing! Think of it like time-released energy; instead of flooding your bloodstream with sugar that will eventually lead to a crash, foods with a low glycemic index keep you energized for longer. Recently though, people have been turning their backs on the product because it is not calorie free, but before you rid your cupboards of the sticky stuff, consider for a moment that perhaps consumers are not using the nectar as intended, and that is the reason why they are displeased.
Watch this video from MindBodyGreen, and see why we're sticking with agave at LuxEco Living!