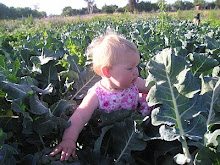 By Nancy Chuda founder and Editor-in-Chief LuxEcoLiving and co-founder of Healthy Child Healthy World
Grown in the sun and kissed by a babies breath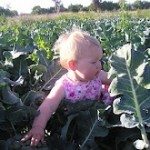 I live in heaven!  The Santa Ynez valley. My husband and I have been coming here for over twenty years with the hope that someday we would put down roots. And speaking of roots, whether soil is being cultivated for grapes,  there are over 98 vineyards throughout this county, or an abundance of fresh produce, this valley is a glorious destination for people who crave fresh organic food.
Living in a place where  earth is the backdrop providing magnificent views makes one appreciate the rolling blanket or carpet supporting nutrition. Food is something we hardly trace to its source. We enter supermarkets with their vast selections of every variety of fruits and vegetables but for most people we haven't a clue as to how it was grown or distributed to market.
I have always admired people who grow their own food. The time and effort it takes to create a  vegetable garden is truly a major accomplishment. Soil conditions are imperative. Weather is a major factor. And having persistence especially if you are starting from seed.
Here in our valley, organically grown sustainably harvested food is available throughout the year. One of my favorite growers is Finley Farms. I can literally pedal my bike down a country road and fill my basket with freshly picked fava beans, sugar onions, beets, kale, lettuce, sugar snap peas, garlic, and throw in a couple of bunches of aromatic sweet pea flowers. The growers provide a large wooden barrel and you provide  a small token for beautifully grown food.
My recipes are made with entirely organic ingredients. I spend a great deal of  time seeking the very best growers knowing that the flavor, texture, taste will enhance whatever I may prepare.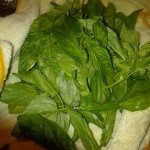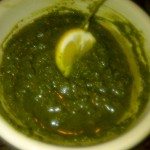 There are cheese and dairy artisans, nut and citrus growers, jams and preserves makers, bakers who provide fresh fruit pies and breads, olive growers all a part of the Solvang's Wednesday open market. A day I never miss.
It is purely a joy to meander through the street and taste all of the samples. Cherries are a delight. Fresh apricots and peaches, first of the season are sensational. Usually, my two tote bags are filled to the brim. Between all the great produce plus the amazing assortment of flowers, my arms ache before I can hit the unlock button to open my Prius.
I hope you enjoy my summer recipes along with some interesting stories about the guests  I have been honored to entertain.