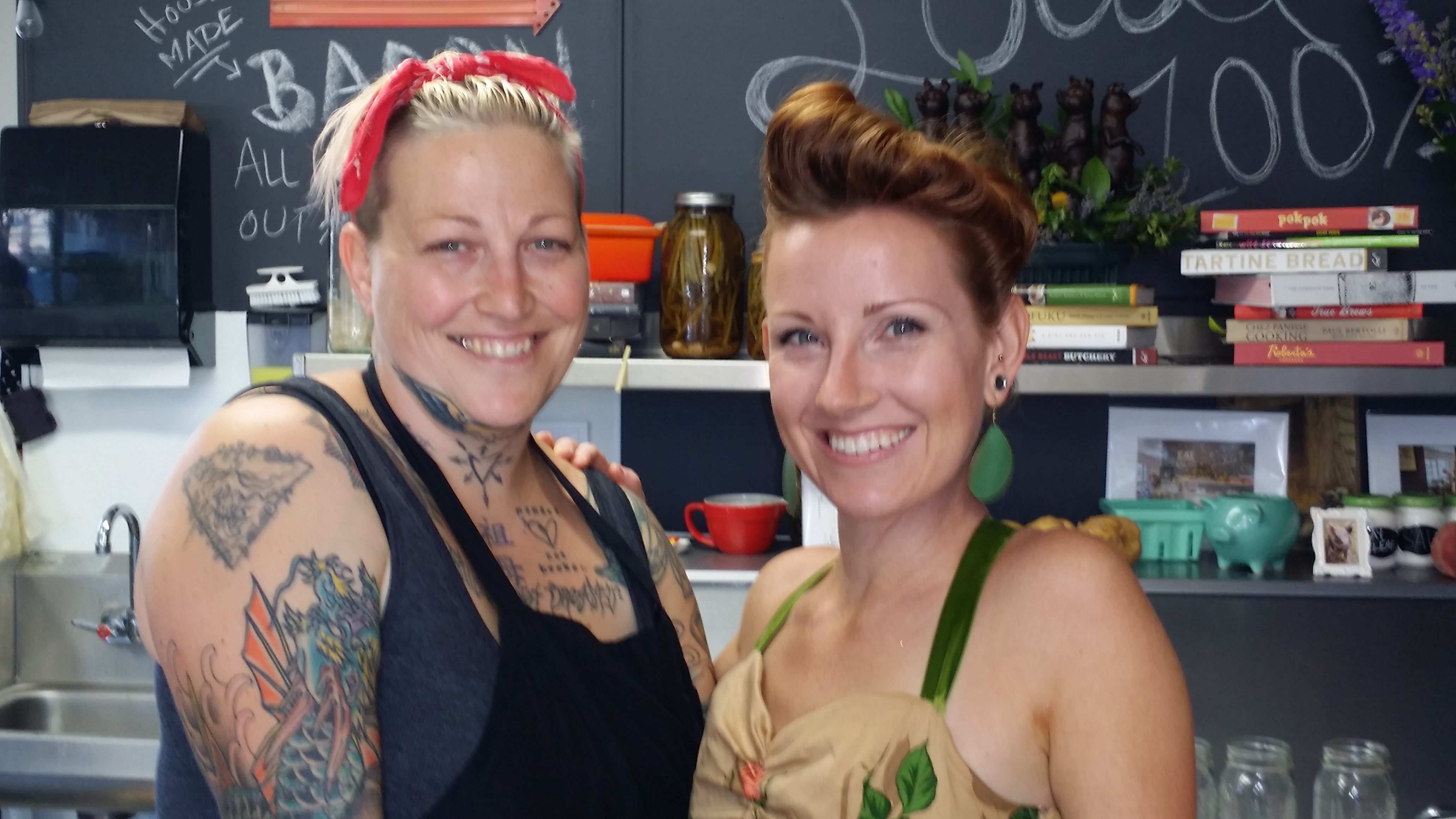 By Nancy Chuda founder and Editor of LuxEcoLiving and co-founder of Healthy Child Healthy World
Solvang California, Bacon and Brine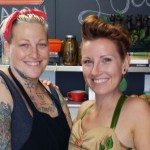 Chef Pink and Courtney Rae are proprieters and their new restaurant is going like gangbusters!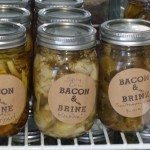 Photo credits LuxEcoLiving

Say Pork! And I mean sustainably grown with humane practices, organic feed, and plenty of hand loving care. That's what Pink does. She not only raises them but she supports local farmers who are doing just that. Bacon and Brine is a newly opened cafe that is primed with a purpose and on its way to becoming a huge success…nationwide.
She and her partner Courtney Rae have a gig that's better than just eating pig. Their supporting another major health issue millions of people suffer from. Digestion. They cure their own sauerkraut with rye seed and make a killer kimchi which is better than probiotics. In fact, Courtney claims you get more benefit from eating kimchi and other forms of veggies cured in brine then you would popping digestive pills. I think she may be right!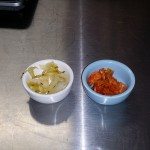 Courtney Rae's homeade Kimchi is out of this world delicious
Their my kinda gals. Super smart and efficient. They even have a fresh veggie garden growing out in front of their beautifully landscaped space.
Jim and I savored the kimchi and sauerkraut as an appetizer and palate booster and then waited while Pink did her magic in the kitchen. We let her pick our sandwiches and were delighted to receive them wrapped in brown paper and tied with a string. We ate like construction workers; Jim like a framer and me like a fetcher for nails and a hammer. His was cooked to perfection. A smoked Mangolista Pork Loin and mine a specialty of the house, Thai Meatballs with homemade sriracha aioli, spring onions and daikon sprouts. Gosh! Was that great!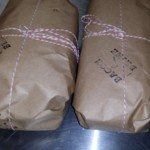 We sat blowing in the sweet smelling wind, papers flying out of our hands but with no desire to chase them…we were too involved with the smothering and smoldering lip smacking pleasure of eating pure Pink pork. But thank goodness for Courtney Rae's brown sugar and peach lemonade served in ice cold Ball glasses… a gift if you want to take them home.
Speaking of home. Courtney Rae said a man drove over 200 miles to come back for their Chocolate Bourbon Cake… which I might add was no where to be found. Darn! I was dying for a piece of their homemade cake but I settled in and at my kimchi and sauerkraut like a good girl.
This place is hot! If Old Macdonald wanted to sell his burger farm he might be smart knowing that pigs are the smartest in the barnyard and he should invest some money in these two gals… Chef Pink and Courtney Rae Proprieaters. And that's not misspelled because their little piggies are gonna go through the roof of the stock market once Bacon and Brine becomes a household word.
You can keep your golden arches I'll take mine wrapped in brown paper tied with a string and kimchi soaked in brine and served with love. Go Get Em Gals!!!
Editor's Notes: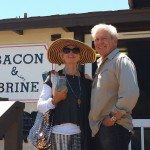 Nancy and James Chuda out and about eating local and loving it.
Bacon and Brine 453 Atterdag Road Solvang, CA, 805-688-8809