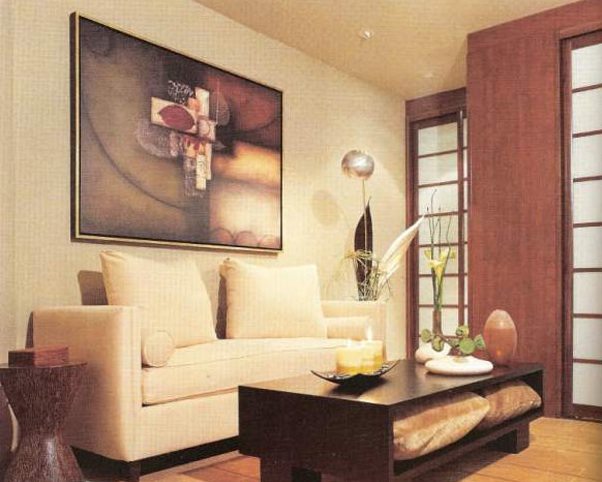 The meditation suite, powder room and terrace of the Green Home, was designed to reflect James and Nancy Chuda's love for Buddhism, Zen philosophy and their belief of interconnectedness between all the elements of mind, body, spirit and nature.  With the help of Suzanne Furst, of Suzanne Furst Interiors, the space used natural materials, soothing earthy colors and textures accented by soft lighting.  "I felt this link between the transcendent state of everlasting life and sustainable design," says Furst, a past president of the American Society of Interior Designers (ASID).
As with the rest of the Green Home, sustainable and recycled woods and natural fibers were used for furniture, accessories and construction.  Cork, a rapidly renewable resource with a beautiful fine grain, was chosen for flooring and accompanied with the natural clay plastered walls to define the interior space.  Natural stone and glass cabinetry provide storage and beautifying accents. Designed by NUSA Furniture (a contemporary furniture company specializing in pieces made from natural materials),  a Nias side table,  made from mosaic inlays of recycled coconut shell slices and yellow penshell sits beside the Andante Recaimer Kravet sofa, built on a kiln-dried hard wood  frame with lighter weight ultrasuede fabric. Even hemp cording was weaved throughout the fabric of the draperies.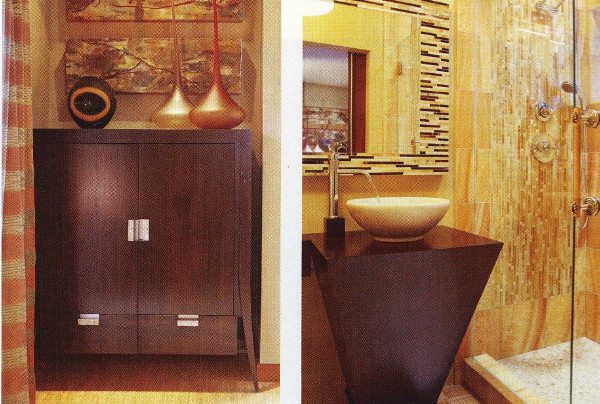 Window glass in the powder room contains rice paper and small pieces of rice plant shafts.  Classic Tiles & Mosaics provided the honey onyx polished stone bathroom tiles and the rainbow glass shower tiles.  Bathroom fixtures and accessories were purchased from Snyder Diamond and wall plaster by American Clay.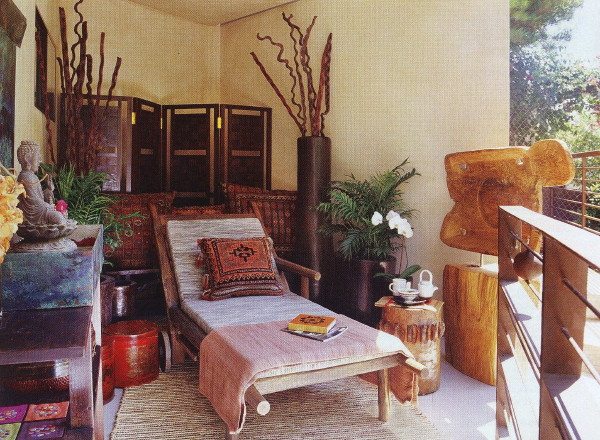 The terrace is furnished with recycled wood pieces, antique rugs and of course, natural fiber upholstery and non-toxic paints.