By Nancy Chuda founder and Editor in Chief of LuxEcoLiving and Healthy Child Healthy World
You don't want to miss the breakfast or the bed at The Old St. Angela Inn. Please Dianne, will you share your recipe?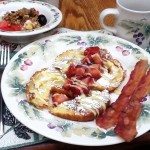 The sound of the gulls and salty smell of the sea awakens the spirit to a new dawn. Monterey California is a jewel along the coastline. Long known as a destination for people who want to discover California's True Gold; sustainably harvested fish at Passionfish, a visit to the Monterey Aquarium, and a chance to  shop at the famous Cannery Row.
But the real gold is meeting people who have invested  heartfelt ingenuity and creativity in providing traveler's an opportunity to sleep and dine in a heavenly setting while  luxuriating  the past.
Hosts Jerry and Dianne McKneely share a passion for welcoming guests into a world that revolves around timeless beauty, antiquity and divine hospitality.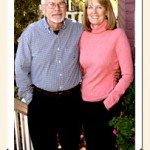 Almost seven years ago they bought a piece of history. The Old St. Angela Bed and Breakfast was born a country home in 1910, converted to a rectory and then a convent in 1920. If only the walls could talk? But they do!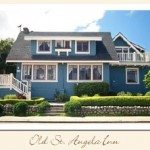 One disconnects from the world. Cell phones, IPads and personal computers get tucked away without restraint. In this turn-of-the-century, shingle-style home  rooms are  distinctively designed with antique vintage fabrics and wall coverings, artifacts that flash back to a time and place  where people enjoyed  the benefits of   "eye to eye" conversation.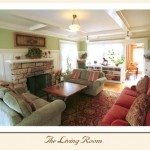 Individuality and warmth provide guests with comfort and serenity. The best kind;without the need to connect to the outside world.
Each Guest Room has a private bath, turn of the century antiques, little teddy bears, and other pleasant surroundings provide a relaxing, informal, "home away from home."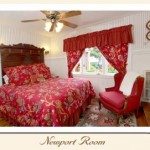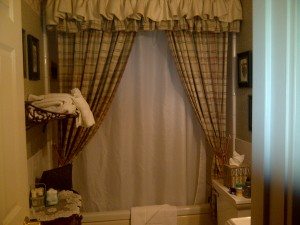 After a magnificent soak in the spa tub and a full nights rest I had a dream. What if I could own a piece of history?
Guess what? If your California Dreaming takes you to Monterey you might want to spend the night at The Old St. Angela Inn and if you do, you just might decide to become an Inn Keeper for keeps.