FDA confirms Listeria outbreak is linked to cantaloupe grown at Colorado farm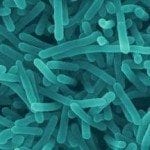 Every week we seem to be getting news about our food supply being tainted with dangerous pathogens that have caused serious illness and death.The Internet is faster than the speed of light in reporting these incidents but unfortunately the public is still in harms way.
Yesterday, the Food and Drug Administration confirmed an outbreak of food-borne illnesses that killed four people and sickened nearly three dozen others. All of these incidents were traced to cantaloupe produced at a Colorado farm.
I don't take chances with my food. I am very diligent about when I buy it and who grows it. I trust my produce selection to a hand full of growers at the Hollywood  Farmer's Market. I know Mr. Finley, one of the best suppliers and are always assured that the quality and the taste live up to CCOF standards.
Sadly, I have learned that Jensen Farms, a family-owned operation, based in Colorado and has been growing cantaloupes for two decades, was the source of contamination of a strain of Listeria. Here is what we know about this uncommon bacteria. It thrives in cool temperatures.
As we have been witness to climate change, we can't blame this one on Mother Nature. According to Centers for Disease Control and Prevention the incident marks the first time that a Listeria contamination has been linked to whole cantaloupe and one of the few times it has been linked to produce in general. The culprit for this outbreak is refrigeration. It tends to multiply and can spread quickly in damp buildings, dripping off pipes or ceilings onto food.
Listeria may be linked to a simple act of cutting a melon and spreading the bacteria from the surface into the flesh of the melon and then placing the melon back in the refrigerator which prompts the bacteria to grow more quickly.
What becomes even more troublesome is the rate in which it spreads under refrigeration and where it goes. Retailers and wholesalers are at a loss and can't guarantee that the public is safe. Even the largest grocery store chains not even in close proximity to the area where the bacteria was first cited can assure customers that their melons are safe. Why? "We know who we sell to and who our customers are, but our customers may resell to another company," said Amy Philpott, a company spokeswoman.
So the giants in the industry like Safeway and Whole Foods may claim that they are not stocking and selling the cantaloupes that may be infected by Listeria but what about the refrigerated trucks that delivered the produce and may contain the silent bacterial killer? Are they to blame?
On Monday, the CDC announced that 35 people in 10 states were infected, including four who died. A dozen of them were in Colorado. The remainder were in California, Illinois, Indiana, Montana, Nebraska, New Mexico, Oklahoma, Texas and West Virginia.
The FDA, which put out a separate statement on its investigation Monday, said that cantaloupe from other Colorado farms has not been linked to the outbreak.

When it comes to public health  the issue is not about melons being tainted with Listeria but the deal that gets cut between those who distribute and sell them to an unknowing shopper who just wants to make melon balls with their kids and bag them for lunch.
Or,  a pregnant mother who is craving something sweet and nutritious, eats a tainted melon  and may not develop symptoms but instead the bacteria transfers the devastating effects to her  fetus, resulting in miscarriages, stillbirths and birth defects.