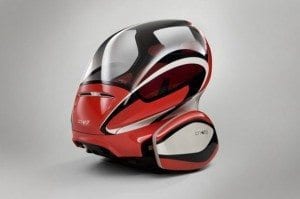 By: Molly Rovero, LuxEco Editorial Assistant
Early this year Motor Trend reported a new concept from GM and Shanghai Automotive Industry Corporation (SAIC), that debuted at the Beijing Auto Show. The new mini pod cars sought to address the transportation issues of the future. Stress that already affects the world's  transportation infrastructure will continue to grow with the population to an estimated 8 billion people. Majorities of these people are projected to live in urban areas. Writer Frank Markus states, "If living standards are to continue rising and the denizens of this crowded future still hope to enjoy personal mobility (predictions put the vehicle fleet at 1.2 billion cars), the paradigm has to shift," in his article, "Let's Get Small: The Pod-Like Cars of the Future Won't Fly, But They'll be WAY Easier to Park".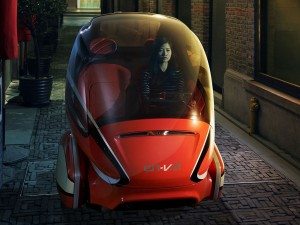 The Electric Networked Vehicles, or EN-V, is GM and SAIC's answer to the shift that needs to happen. These small two-seater pod cars are electric vehicles and will run on a lithium-ion phosphate battery pack. Smaller than the already existing smart cars, the EN-V's will make parking more efficiency by requiring smaller spaces. A foreseeable downside is the lack of range, just 25 miles, but range may not be a necessity in an urban setting. Regardless of small issues, concept cars such as this will continue to adapt for the purpose of our transportation future.
A picture slide show of EN-V is available at POPSCI