Vegan hits the mainstream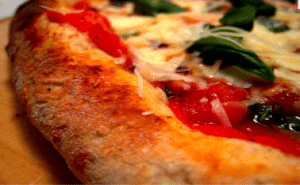 By Brooke Rewa, LuxEco Editorial Assistant
Being vegan can be a chore; constantly checking labels, feeling left out at gatherings, salivating over things you can't have. However, at the Natural Products Expo I found some exciting vegan products that will make even the biggest meat and dairy lovers drool.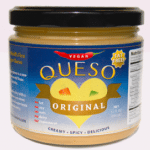 Vegan Queso, two words I never thought I would hear together.  Thanks to Chris and Crystal Tate in Austin, Texas this spicy, creamy treat is bringing happiness to vegan mouths everywhere.  The Tate's Vegan Queso contains no dairy, fat, soy, nuts or cholesterol.  At only 20 calories a serving it's a much healthier alternative to conventional fat and cholesterol filled queso and tastes just as delicious.  Made from simple ingredients that Chris and Crystal purchase locally, Vegan Queso is sure to be a hit with anyone who's lips it touches.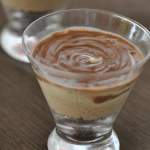 Pure Market Express is another vegan dream come true.  They create breakfast, lunch, dinner, desserts, and snacks from primarily organic fruits, vegetables, nuts and seeds.  All of their products are vegan, gluten-free, dairy-free, sugar- free, meat-free and preservative free.The best part is, you can order their products online and have them shipped to your door in days (anywhere in the nation).  I was privileged to taste Pure Market Express' Mudslide Pie at the Natural Foods Expo.  It was one of the most rich and satisfying vegan desserts I have ever had.  In a world where we are always on the go and being healthy is not always the easiest option, Pure Market Express is a simple and delicious solution .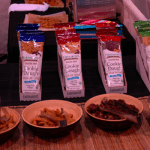 Soft, delicious, fresh baked cookies are a rare treat for a vegan; usually involving hours in the kitchen and stops at several different stores to pick up the odd ingredients needed.  Eartharvest Certified Organic Cookie Dough is out to change all of that.  They have created four delicious vegan cookie dough flavors; peanut butter, chocolate chip, walnut brownie and quinoa raisin.  Along with being vegan the cookie dough is cholesterol free, gluten free and each cookie contains six grams of whole grains.  The cookie dough comes frozen and you just mold it, bake it and voila; oven fresh vegan cookies.  All four get a major thumbs up from me!  Eartharvest is a brand new product and hasn't been released in stores yet.  You can be sure that we will be the first to let you know when they are.
Every vegetarian knows and loves Amy's products. They have been making delicious frozen vegetarian breakfast, meals, snacks and desserts using fresh, organic, hormone free, high quality ingredients for 24 years.  Amy's kitchen has recently started to tap into the vegan market.  They released a vegan margarita cheese pizza made with Daiya mozzarella this past weekend at the Natural Products Expo. I was lucky to be one of the first in the world to taste the pizza, it hasn't even been released in stores yet.   The pizza comes frozen, like all of Amy's products, but taste as good as any vegan pizza I have ever had at a restaurant.  As a self-proclaimed pizza lover I cannot wait for Amy's Vegan Margarita Pizza to hit shelves.
Probar is bringing vegan convenience to a new level.  They have created an entire line of vegan meal replacement bars and vegan snack bars.  Their whole-food meal replacement bars combine whole grains, nuts and fruits to make an easy meal on the go.  With flavors like Old School PB&J, Nutty Banana Boom and Apple Cinnamon Crunch they're sure to beat out a bowl of oatmeal any day.  Probar also just launched their new snack bar Halo, a sweet but healthy treat.  Halo flavors include Rocky Road, Honey Graham, S'mores and Nutty Marshmallow.  With less than 160 calories each these seem too good to be true.  After tasting them this weekend I can confirm, it is true and they are delectable.
Eating vegan can be easy and enjoyable, I promise.