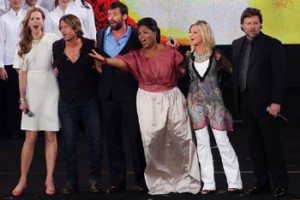 By Nancy Chuda Founder of LuxEco Living and Healthy Child Healthy World
For those of you who have never been to the land down under, Australia, why not consider visiting Olivia Newton-John's homeland in 2011.
I have been blessed with Olivia's friendship for nearly forty years and have traveled with her throughout this magnificent country many times. We gave birth to our daughters, Chloe and Colette in 1986, (six weeks apart) it wasn't too long after that we boarded Qantas Airlines loaded down with  car seats, bottles and prams, hoping sleep would be a safe refuge while in flight. Thirteen hours. No way!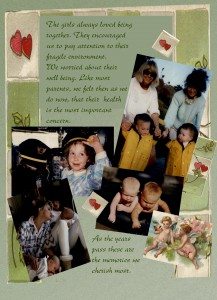 Landing in Sydney was the perfect place to have a "mom meltdown." A quick "cupa tea", Olivia style, milk and honey, and we were on our way to her farm in Ballina but not before we boarded another flight to Coolangatta would we be able to say we finally arrived.
Those were wonderful times and great memories. Nearly twenty years have passed since the first visit but I will always remember seeing, Olivia, known as Australia's favorite daughter, a national icon and treasure to her country perform. With Grace and Gratitude she shares her heart on Oprah's final show with the world from her beloved home.