By Nancy and James Chuda founders of LuxEcoLiving and co-founders of Healthy Child Healthy World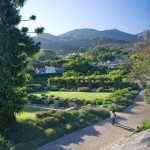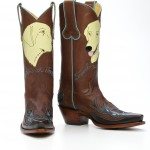 Santa Barbara's San Ysidro Ranch is a posh, plush puppy resort.  If you want to travel with two great danes you're more than welcome. There is no size limitation.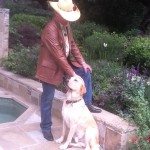 Check this out! Talk about a welcome mat… the hospitality at Ty Warner's San Ysidro Ranch  is pet perfect.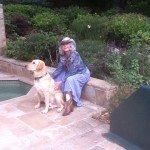 Talk about a dream vacation…. We checked into our private creekside cottage and discovered some very special amenities for our pet and for us; a large sized bed, signature porcelain water and food bowls, a collection of organic pastry treats, and best of all an enormous private patio with a spectacular private spa soaking tub that overlooked a meandering creek which was deeply appreciated by Jim, Journey's handler.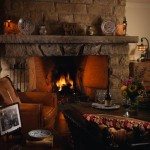 Our every wish is our dogs command. Sit! For a photo op. Down! Lay down for a  60 minute professional dog massage. And stay! At the most luxurious, LuxEcoLing4U travel destination with your pet.
The truth shall be known!
Journey, our loveable companion was adopted. We found him through a good friend. And there's no better description. He's just Labradorable! And quite a ham too! WATCH!
Out of luck for any hands on with Glen, Journey's special masseuse,  the hotel suggested that both Jim and I receive a customized massage for two in our room. How divine! It was a spectacular suggestion. Both masseuses were women having had years of specialized training working not only on deep muscular tissues distressed by the bombardment of tension, nervous energy, and improper alignment, but their therapeutic efforts also had an affect on what some clients have a hard time rediscovering; to relearn the fundamentals for deep relaxation.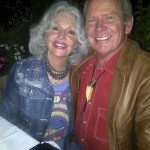 Thank you Ty Warner for creating every furry four legged Beanie Babies dream! Top scores for all dog breeds including Best in Show for  accommodations, spa services for both canine and human, and a  Michelin (needs-to-be discovered) dining experience at the Stonehouse restaurant on property under the creative disciplines of Executive Chef, Matthew Johnson.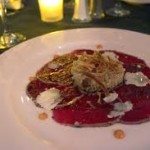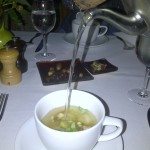 A light organic consume made with fresh garden vegetables, crab and lobster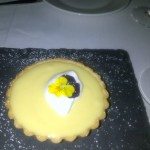 The San Ysidro Ranch boasts not only indescribable beauty for all four seasons, but the kind of hospitality you find at the finest Relais Chateaux Hotels in Europe… 0nly many of those do not welcome pets.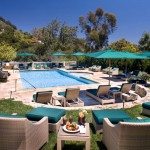 The influence of an early Spanish settlement remains on the property. Old adobe architecture signifies a historical marker from the early mission days. But the iconic facts about the San Ysidro Ranch is its prestigious American history which leads back to the golden days of Camelot. The Kennedy's celebrated their honeymoon here in 1953. We had a chance to view their special cottage. As a guest, you can request and book it.

Meanwhile, Back at the Ranch, a custom cowboy boot company in Santa Fe New Mexico, helped Travels with Journey make history. They were captivated by Journey and our enthusiasm for his series and they created a new furry friends cowgirl boot with his golden  glow embossed in leather.
And Carol Carr, an exquisite millinery designer of  one-of-a-kind hats, especially cowgirl couture, provided the most magnificent samples for this special Travels with Journey. Perfect for the San Ysidro Ranch. I don't wear any other brand. There's only one. NYDJ. For their perfect fit, style, and best of all sizes. I have never enjoyed wearing an item of clothing as much as I have with NYDJ.

We found him. He was fast asleep holding his favorite toy… compliments of Ty Warner.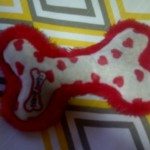 Here are many reasons why you should travel with your pet and stay at the San Ysidro Ranch: plush accommodations, best dog mattress to fit his or her size, organic dog treats, and filtered water, separate sleeping space, in room spa service for you and your dog, 17 miles of hiking trails, dog sitters and walkers available, creekside cottage provides park like setting for dogs off leash, outdoor seating available for dining with your pet at San Ysidro's Plow and Angel restaurant.
Editor's Notes: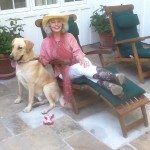 A special thank you to General Manager Seamus Mc Manus  Jayne Betts, Matthew Johnson, NYDJ, Carol Carr Designs, Back at the Ranch Cowgirl Boots Santa Fe New Mexico, Double D Ranchwear , and Liz's Back at the Ranch, Santa Ynez, California
Make a Reservation and MapQuest to:
900 SAN YSIDRO LN., SANTA BARBARA, CA 93108
T 805.565.1700 F 805.565.1995 RESERVATIONS: 805.565.1700
And tell them Travels with Journey sent you