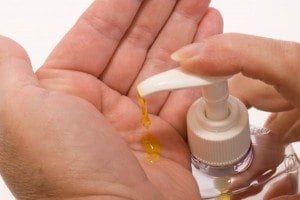 By Alanna Brown, LuxEco Editorial Assistant
In 1978, the FDA proposed to ban over-the-counter ingredients triclosan and triclocarban, found predominantly in antimicrobial soaps. According to the National Resources Defense Council, these two common chemicals can cause damage to reproductive organs and production of thyroid and sex hormones. However, it has been more than 30 years and the FDA has done nothing beyond testing. They have yet to keep these chemicals away from popular use. In fact, the opposite has happened, with the use of antimicrobial soaps soaring as people try to keep their homes germ-free.
The NRDC, an environmental nonprofit, has had enough and is now suing the FDA for its alleged negligence. The suit was filed on July 28 in U.S. District Court in Manhattan, and has U.S. Department of Health and Human Services Secretary Kathleen Sebelius as one of the defendants.
A Reuters Health article says, "The lawsuit cites various recent studies that associate the chemicals with a host of health risks, from lower thyroid hormone levels to the disruption of testosterone production."
The goal of the suit is to assign the FDA a deadline on their research of triclosan and triclocarban. Read more from the Reuters Health article entitled Health Group Sues FDA Over Antimicrobial Soap.