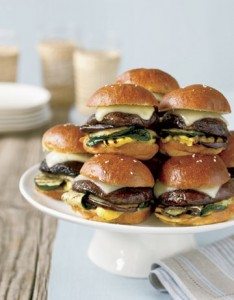 By Hannah Canvasser LuxEco Editorial Assistant
This recipe can be as simple or complex as you would like. Whether you are looking to show off your spring honed barbecue skills and house make your ingredients from farmers market produce, or pick up already-made items from your local market, these fresh and easy grilled portobello mushroom sliders will leave omnivores confused about their eating-orientation, vegetarians thrilled to be dining at your place, and the neighbors wanting an invite.
Ingredients
8 mini 9-grain or brioche buns (or other bun of your choice)
8 medium sized portobello mushrooms, stemmed
1 large red bell pepper for roasting (or one jar of roasted red bell pepper)
1 medium red onion, cut in ¼ inch rings
4 cups sprouts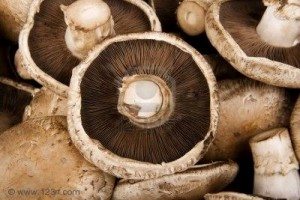 9 oz jack cheese, sliced thin
pesto (purchased or house made)
Marinade
1/2 cup red wine vinegar
1 clove garlic, minced
1 1/3 cup olive oil
s+p to taste
Pesto (or purchased)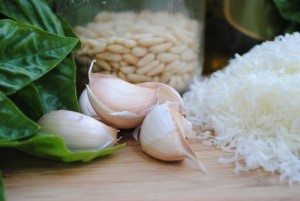 4 cups fresh basil leaves, washed and tightly packed
1/3 cup pine nuts
1-2 garlic cloves
1/2 cup freshly grated parmesan-reggiano
½ cup olive oil
Salt to taste
Procedure:
1. Whisk together minced garlic, red wine vinegar, and olive oil. Season with salt to taste.
2. Place cleaned and stemmed portobello mushrooms and 1/4 inch onion ring slices in marinade for 30 minutes.
3. In food processor: add basil, pine nuts, garlic, and pulse until coarsely chopped. While food processor is pulsing add olive oil until spread consistency is reached. Mix in parmesan-reggiano. Season with salt to taste.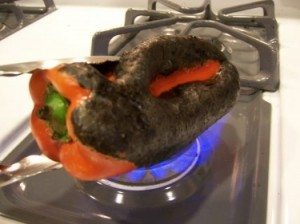 4. (if using jarred roasted bell pepper, skip this step) Turn gas stove on high and place pepper directly on grates. Allow the pepper to evenly char by turning it with tongs. Once the pepper is fully blackened, place it in a heat resistant bowl, and cover the bowl with a plate or plastic wrap to keep the steam in. This will facilitate the peeling of the pepper. When cool, pull away the blackened skin. Do not wash, or use water to remove the skin, or the taste will lessen. Slice the pepper and remove the stem and seeds.
5. Turn grill to medium-high heat. Remove mushrooms and onion rings from marinade and place on grill covered until tender, about 8 minutes, flipping half way through. Once mushrooms are tender, place slice of cheese on mushroom top until melted.
6. Grill rolls until lightly toasted, and spread with pesto. Place one mushroom on each roll bottom and top with slice of roasted bell pepper, grilled onion, sprouts and roll top. Serve.
Click here for other recipe ideas to stay seasonal with your produce this spring!