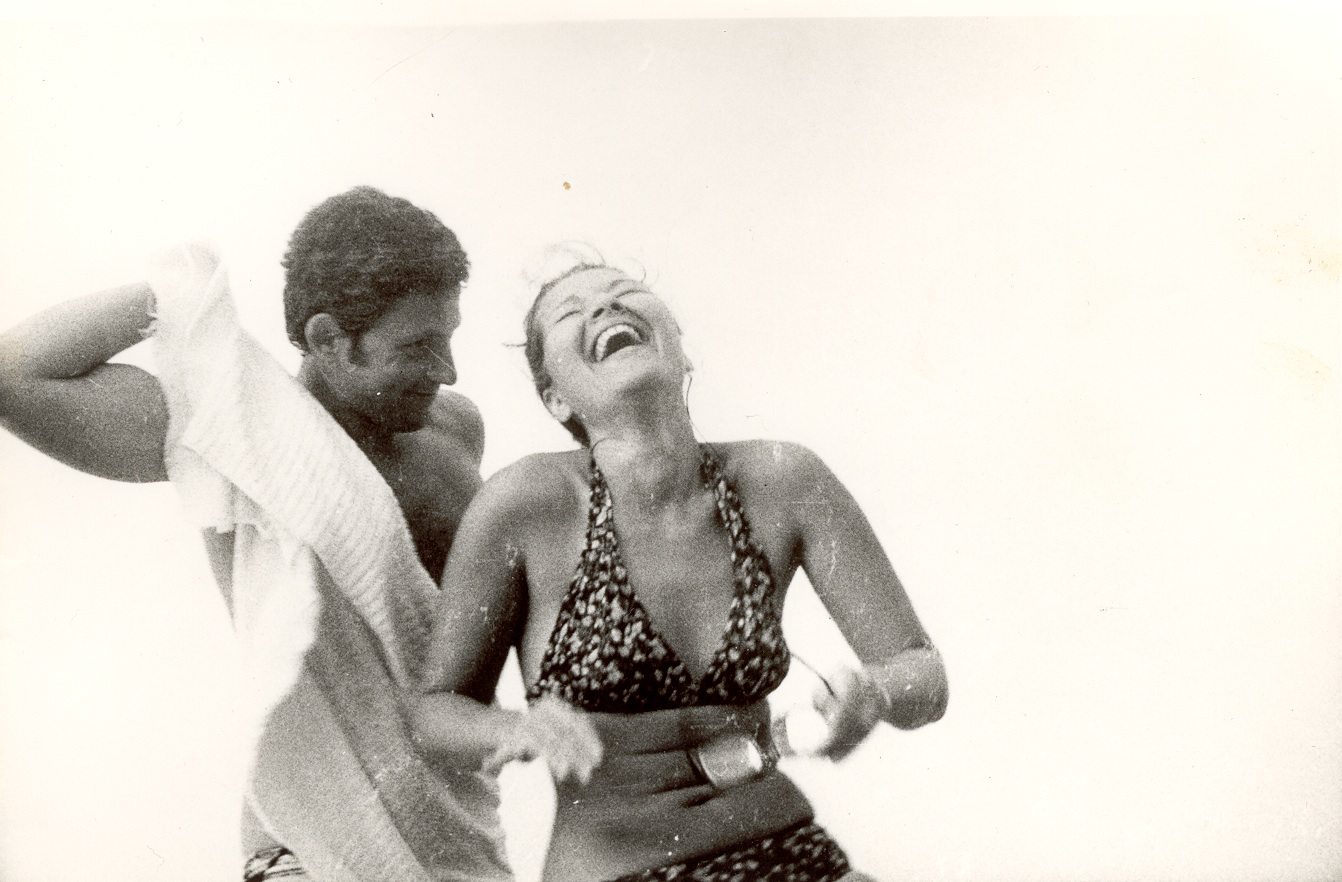 By Zhenya Gershman artist, art historian, educator and contributing author to LuxEcoLiving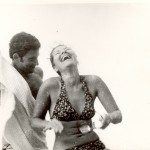 I "met" my parents not long after they first fell in love.  I say first – because for as long as I know them they continue to fall for each other deeper and deeper.  I grew up surrounded with tenderness and mutual respect.  When I read fairytales I thought them to be weak reflections of my parent's relationship.  What is their secret?  Perhaps a little recounting of their life journey will explain how these two extraordinary people supported each other's growth in many incarnations.  
George and Irina Gershman's love story began in Russia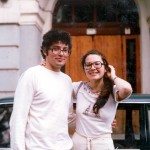 My mother is a very independent woman who was one of the first classically trained doctors in Russia to study and practice acupuncture.  She was at the forefront of alternative medicine at the time when most people had not even heard of it.  She worked hard to build up awareness and discovered that she had a true talent for healing.  People from all over the Soviet Union traveled for days just to get help from my mother.  Even more difficult was to explain to my childhood friends what my father does: "He is a gastroenterologist", I would say.  My dad is not only a great doctor (and I mean a Doctor from a capital "D" – the type who will help even if you have no money or insurance but because you need help!) but was always researching clever ideas to improve the methods and  tools for endoscopy.  Dinner conversations were never pleasant – my parents would love to discuss tough cases including all of their gory details and get each other's advice.  I would quickly lose my appetite and swear never to practice medicine!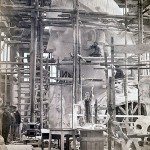 My parent's journey was not easy, though they were both able to practice successful careers despite the odds of a turbulent country on the verge of collapse.  But, they wanted their only child (me) to travel the world and be free.  So one day we packed and left all of our friends, family, and success behind.  The new chapter was – America.  I don't know what we were really thinking for we arrived with nothing except for a large pink blanket packed in a suitcase.  Luckily, because of my father's unique expertise in his field, UCLA offered him a position and the necessary legal documents for us to stay.  After a few years of struggles and sacrifices, my parents were able to build their life again from scratch.  My father published a two-volume book on how to practice endoscopy which is now used as the standard international "go-to" manual, and my mother has a practice in Beverly Hills were she is known as a legendary "Chi-Mom"– an acupuncturist that can help with any fertility issues alongside just about any other health problem.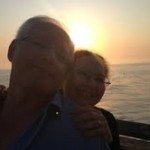 My parent's partnership not only nourishes their lives but all those around them. I am so fortunate that my five year old daughter Nikka was able to witness the celebration of her her grandparent's 40th wedding anniversary! Like me, she now knows that TRUE LOVE is not fiction.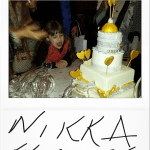 Needless to say that I am very proud of my parents, most of all, because they inspired countless couples with their gorgeous relationship, manifesting that home and happiness is not where you live but where you LOVE.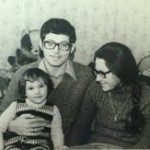 George and Irina Gershman with their daughter Zhenya Gershman
Editor's Notes: Irina's Gershman's father Mikhail Matusovsky was a poet and song writer. He is best remembered for his ingenious collaboration and writing of the song Moscow Nights which is considered one of the most memorable tunes throughout the world.
A very special thanks to Melissa Redell and designer Susan Halme at The Solvang Bakery for having created the most magnificent anniversary cake,  Remembering Moscow Nights with LOVE. And to Emily at Mattei's Tavern for hosting their special celebration.