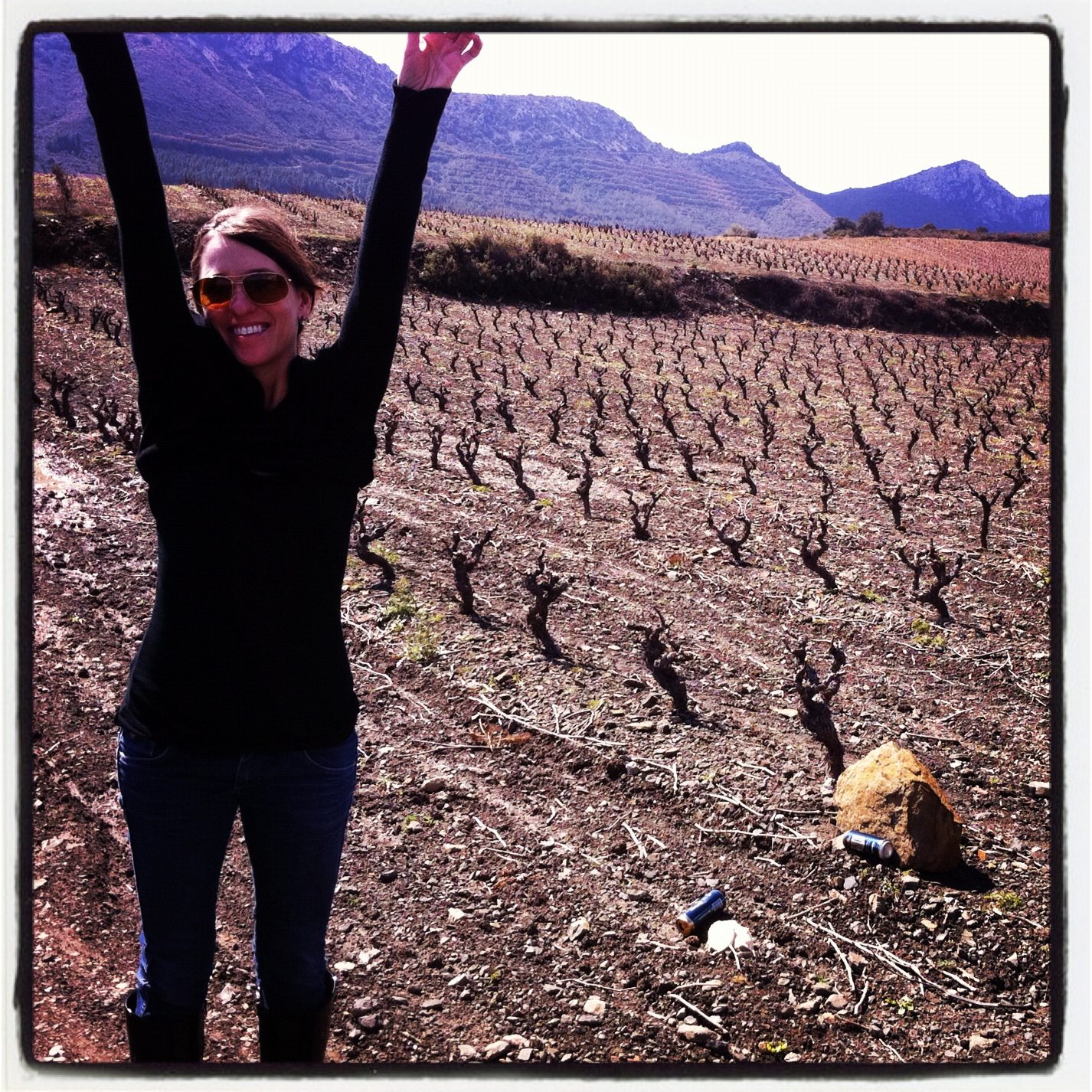 By Nancy Chuda founder and Editor-in Chief LuxEcoLiving and co-founder Healthy Child Healthy World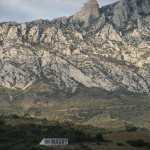 Queribus Castle and the Cru overlooking Maury France
If you had to choose between Santa Barbara County or Maury France where would you like to buy an affordable bottle of wine?
My favorite Kimberly Jones selection is a 2008 Fin Amour Grenache/Carignane  for $45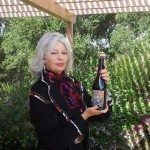 I live in heavenly Santa Ynez Valley home to approximately 148 vineyards. Santa Barbara County wine history dates back to more than 200 years, before California was a state. From its roots in the Mission Era of early California to the beginning of the modern era of wine production which started in the 60's, Santa Barbara County has emerged as a world class wine region combining traditional, time-honored techniques with the latest cutting-edge innovations. Richly endowed with natural and human talent, the region has made its mark in the wine community.
With over 20,000 acres of grapes planted to a diverse variety, most of the planting to Chardonnay, Pinot Noir, and Syrah yet, the Cabernets, Merlot, Sauvignon Blanc, Pinot Gris have a foothold with Rhone, Italian and Spanish varieties.
California has grown and cultivated its wine domain and business into a billion dollar mark in less than 35 years.
My quest for French wine.. which is not meant to offend my native Californian growers, has come as an epiphany thanks to Kimberly Jones, a self-made aficionado of fine French wines and distributor.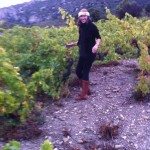 On top of her trade doing what she loves most, Kimberly Jones checks her Abrussa vines and gets ready for the harvest.

I discovered her palate, drank some of her incredible wines and now want to dig into the remarkable terroir she calls home.
In her own words Kimberly describes what matters most to her selections. "The most unique experience I have had was the first time I visited Maury. I just couldn't believe it! The steep vineyards with 80 – 100 year old vines in schist soil – all beneath the gaze of the Pyrenees and Queribus. It was so beautiful, so historic. It changed how I forever look at vineyards, at wine and how they are always in the shadow of history. A true lesson in patience and perseverance."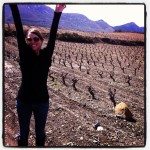 Kimberly Jones is a distributor of fine French wines
 Her Aha Moment
"I actually visited my first winery in Arkansas (where I was raised) as a child – Wiederkehr Winery in Altus. The smell of a cellar always takes me back to childhood. I always loved wine. I was in LA, in the film business and after years of spending weekends touring Santa Barbara wineries I decided to leave the film world and take a job with Lori Griffin Wine Marketing as a wine rep. I then worked for three years with Paul Bullard before starting my own company in 2003. My aha moment was a bottle of California Cab I had camping in 1986! I just couldn't believe how perfect it was with our grilled steaks. The truth is, I have aha moments all the time…that is beauty of wine."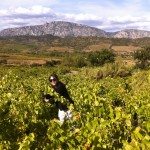 What makes these French wines so special? " I love the terroir- and how it is reflected in the bottle. I think the composition of the soil is more evident in French wines as irrigation is not allowed and the vines struggle more."
In Your opinion, how do these wines and varieties stack up to other California wines?
"It is really just a matter of taste. I like California versions of these varietals as well, however, nothing  compares to the smoky quality of a Cote Rotie. It is just amazing and so original. I also love the minerality of the schist that is so predominate in Maury wines."
Kimberly travels to France to the region and terroir she loves most but when it comes to making her final selections she knows what she likes.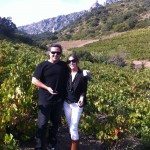 Kimberly Jones with Richard Case, winemaker, checking sugar levels in her vineyard Coume Marie last October.
"I really trust my instinct – 100%. I have many friends whose wine we represent so we get referrals all the time. My partner, Chris Blanchard – who is a Master Sommelier, tastes with me and we make decisions based on a variety of things, but mostly what we need and what we love. Those two things have always steered us right."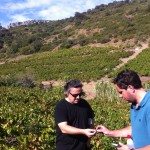 Chris Blanchard, Master Sommelier with Richard Case winemaker in Kimberly Jones vineyard
The Tasteful Art of Selection
I asked Kimberly to recommend some of her favorite and most affordable wines.
"I love them all for different reasons. Some I would have with lamb, others with steak. Others on the terrace with friends. Truly. I narrowed so many wines down to these twelve, so I can say they are all my favorites!"
2010 CHATEAU MARIS Natural Selection $22
2011 CHATEAU MARIS Brama Grenache Gris La Liviniere Minervois $45
2010 Clos Thales Blanc Carignane Blanc/Grenache Gris $45
2009 Clos Thales El Bisbe Grenache/Carignane $36
2010 Department 66 Grenache Cotes Catalan $38
2008 Fin Amour Grenache/Carignane $45
2012 Gaillard Cotes du Rhone Blanc "Les Gendrines" $30
2011 Gaillard Crozes-Hermitage Rouge $30
2011 Gaillard St. Joseph Rouge $32
2011 Gaillard Cote Rotie $60
2012 Gaillard Condrieu $56
2011 "Tremadoc" Grenache Gris/Vermentino Colliure blanc $24
2010 CHATEAU MARIS Natural Selection
Where to Buy
Wine Spectrum:  www.winespectrum.com 
 Acme:  Www.acmefinewines.com
 Woodland Hills Wine Co:  www.whwc.com
 Hi Time: www.hitimewine.net
 Bev Mo:  www.bevmo.com
 Bristol Farms: www.bristolfarms.com