By Nancy and James Chuda founders of LuxEcoLiving and Healthy Child Healthy World
Venice Italy
It's magical, unforgettable, mysterious….you have to experience this …now you have a chance to do just that!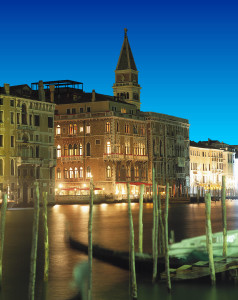 You will meet artists from Murano, Gianluca Seguso who produce the most spectacular glass sculptures in the world. Learn about the famous Festival of Masks known as Carnival from designer and creator Antonia Sautter…. and spend time in the Piazza San Marco…follow us on this special adventure and you will never want to leave Venice.

LuxEcoLiving photo credits- Treated like Venetians, we submerged ourselves within the fluid gateways of the canals, basked in awe at the culinary delights and was pampered like royalty thanks to BAUER's IL Palladio Hotel & Spa. This experience is a must!
From the moment we arrived we were swept away by Blitz…  the most exclusive private water limousine company in Venice. Nothing like personal service. You arrive at the San Lucia train station,  your baggage is loaded and you have entered one of the most colorful cities in all the world…. Venezia.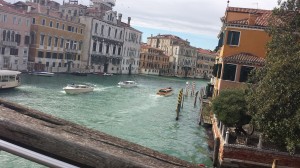 IL PALLADIO HOTEL & SPA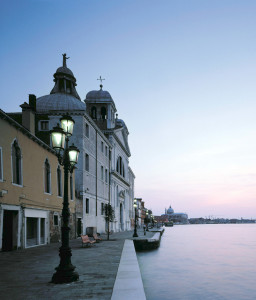 IL Palladio Hotel & SPA is an amazing building designed in the 16th century by the world-renowned Renaissance architect Andrea Palladio. The property is a rare jewel in Venice, with its 58 elegant guest rooms and 21 spacious Suites and Junior Suites, a private garden and breathtaking lagoon views. It is located on the Giudecca Island just across the basin from the word-famous sister properties Bauer Hotel and Bauer Il Palazzo. IL Palladio Hotel & Spa has a warm and welcoming decor with a soft color palette of pastels. Each of its spacious rooms is beautifully detailed with the finest paint decoration and tapestries, while still maintaining its original identity. The Spa is an extraordinary complex of 450 square meters featuring eight treatment rooms, located right next to the Bauer Palladio. The Spa offers an extensive variety of therapies for the entire body. Some treatments include the use of the King-sized Turkish Hamman, the innovative Vitalis Bath and the double-sized Obermaier Jacuzzi.  

Living Life To The Fullest Venetian Style-  IL Palladio Hotel and Spa
You enter the 16th Century convent on the island of Giudecca and suddenly you're are spellbound by its beauty, serenity, and history. This is a sanctuary dedicated to healing and tranquility. The spa is magnificent.  We experienced something very unique. The Dreamers Ritual which incorporates the two elements: Earth-feet and Air/Sky head. It is shared harmony for couples. You enter the suite and the ritual begins with a deep head massage to relax the scalp. Using Argan oil you are placed side by side in front of the soft glow of a wood fire accompanied by harmonious music in the enchanting setting of the You and Me' Spa  Suite. Following the treatment you enter a Jacuzzi the size of a small garden pond while precious and (secretive) essential oils create a relaxing synergy of your senses.
Breakfast in bed overlooking Piazza San Marcos Square then we discovered George Clooney's Secret.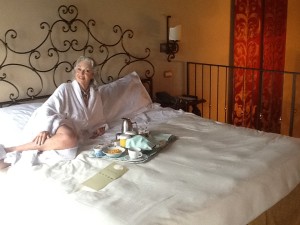 We got lost in Venice.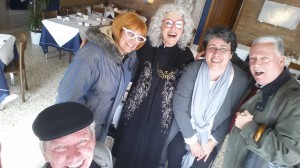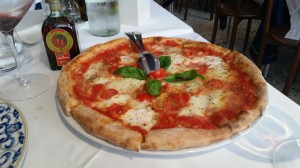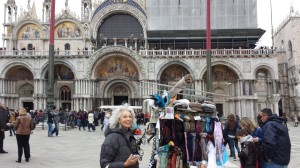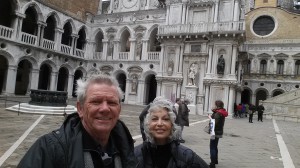 Don't miss  the Pizza at Aqua Pazza Restaurant… it's the best! And for an absolutely superb meal, dine at the Hotel Cipriani's Oro Restaurant for lunch or dinner. Executive Chef Davide Bisetto creates imaginative dishes inspired by Italian tradition. His culinary skill has been celebrated internationally, earning him two Michelin stars in France. The highest quality, freshest ingredients are used to ensure an experience that will delight all of your senses. What a treat!

The Seguso family has been making glass objects since 1397. We had a chance to visit on the island of Murano Watch!
Lost in Venice… it's a mystery. Watch!

The Woman Who Keeps Venice Italy Alive and Afloat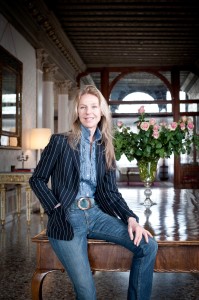 A celebration of life, history, and a passion to preserve it… Francesca  Bortolotto Possati- Her lineage represents over 120 years of dedication. As the granddaughter of Arnaldo Bennati she became the Chairwoman and CEO of the Bauer dynasty and remains the only executive-level female in the business in Venice to have accomplished this task. Francesca's family legacy is something to be admired. But her desire was to keep that legacy alive. She grew up in Venice on the Grand Canal and with tremendous dedication and conviction, restored her Grandfather's dream.
Here are my favorite things to do in Venice. Coffee with Carlo the best concierge  at The BAUERs. Shop at Lost in Venice for hats… they have the best. Lunch at Da Ivo restaurant eating what George Clooney loves! A quick trip to the Guggenheim museum. Meeting with Antonia Sautter the genius behind the famous Venice Carnival.  Top it off at De Pisis restaurant for a fabulous Venetian meal.
Francesca recommends: For great atmosphere, she loves going to Harry's Bar, especially in the wintertime. And Da Fiore for sophisticated food. Antiche Carampane  is one of the best restaurants in Venice. It is part of Venetian dining history.Favorite dish to eat out: Schie — tiny shrimps served with polenta.
Her sense of style… she calls it her obsessions will lead you to Rome, she goes to Maison du Couture, (via F. Crispi 113, Roma; 011-39-06-678-2470) and Paolo Milani Atelier in the Tuscan town of Pietrasanta (via G. Garibaldi 11, Pietrasanta; 011-39-0584-790-792). She loves Zac Posen and Galliano. I might add she has impeccable taste in everything she touches or wears.
Editor's Notes: The BAUER's IL Palladio Hotel and Spa- Giudecca, 33, 30133 Venice, Italy; +39 041 270 3869.
Special thanks to our Italian team Blitz and Virginia Cademartori at Sally Fischer, New York, and Alison Peters at Brandman. Make-up by Stila Cosmetics.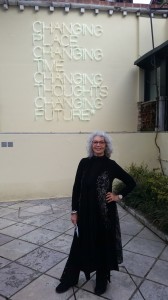 Do not miss these highlights. A must-visit on Saturday morning is the fish and vegetable market at the Rialto.Then lunch at the trendy Osteria Bancogiro (San Polo 122; 011-39-041-523-2061). Venetians meet there around 1 o'clock to try the catch of the day at a big wooden table. A few steps from the Rialto Bridge is Antica Drogheria Mascari, the oldest grocery shop in Venice, where you can buy specialty items like truffles, Sicilian capers, wild oregano and honey (Calle degli Spezieri, 381; 011-39-041-522-9762).
Favorite place for a coffee in Venice:  Caffe Florian (Castello 5453) mainly because it's in the most incredible piazza and the coffee is great, and Goppion, (San Polo, 644), and Caffe del Doge at Ponte del Lovo in San Marco.
Favorite cheese shop: Casa del Parmigiano (214/215 Erberia Rialto; 011-39-041-520-6525).
Writing material: Gianni Basso's Venetian Graphic stationery (Via Cannaregio, 5306, Venice).