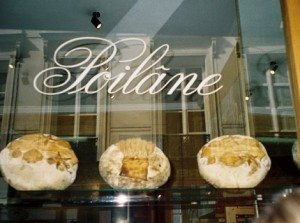 By Emily Lynne Ion, LuxEco Advocate
A recent email from a friend boasted the discovery of the "best bread in all of Paris".  For someone who prefers a baguette for dessert over a piece of chocolate cake, I was intrigued.  Most curiously, there was a link included.  Yes, a link to a website for a French boulangerie. I had envisioned a corner bakery, tucked away on an old street, that my friend discovered by accident on a rainy day (this is always how cuisine stories in Europe go, do they not?).  Instead what she's discovered was The Poilane Bakery, an international brand and premier Parisian bakery.
In France, baking is an art and bread itself is almost a sacred object.  No fad diet or war on carbs can shake its place in culture. Today, Parisian boulangeries-patisseries have managed to survive mass production by continuing to produce quality breads and pastries according to tradition, but keeping them priced affordably for regular purchase.
As I perused Poilane's website, it seemed something of a French paradox, as most of the country's food institutions have refused mass commerce demand and preferred to remain rather boutique, at least in appearances.  It can be said that France has often struggled with the concept of modernization.  This is not something the French go to great lengths to conceal.  Consider their noble fight against the ever-encroaching English language, their seemingly "love it or leave it" approach to immigration, or their reticent adoption of the Internet (France was one of the last first world countries to embrace it). Whether intentional or not, the French often give the impression that they'll keep their way of life just as it is, merci beaucoup, even while the rest of the world is moving ahead without them.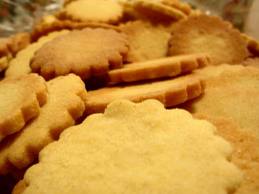 This characteristic, this need to hold on to the precious things that make up their way of life, is one of the things I love about France.  The French attitude toward living serves an important purpose in our rapidly moving, hyper connected/disconnected world.  It's a reminder not to let the small rituals and gestures of daily living be trampled under the boot of modernization.
But The Poilane Bakery is a wonderful model for other French businesses, striking the perfect balance between guardian of the past and entrepreneur of the future: a business that took every advantage of modernization without compromising one iota on the quality of the product or tradition of the process.
The company was founded in 1932 by a young baker from Normandy, Pierre Poilane.  Instead of the ever-popular baguette, Poilane baked round, off-white sourdough loaves, a speciality of his native Normandy, from a secret family recipe.  The competition was fierce, but there was an advantage to Poilane's four pound loaves: they kept longer (5 – 7 days) and could be cut into large slices. 
He continued to bake this bread using stone-ground flour (grown on farms using sustainable techniques) and sea salt from Guérande, in a wood-fired oven in the basement.  Slowly his business became established and successful.
But it was when Pierre's son, Lionel, took over the business in the 1970's that it transformed into a truly unique paradigm.  Today, Pain Poilane is a baking empire with annual sales of more than $18 million, employing 150 people and producing up to 10,000 loaves of bread each day.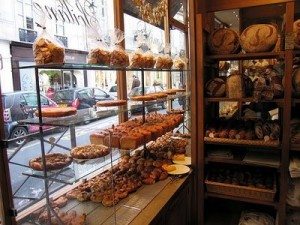 The original bakery on the Rue de Cherche Midi in Saint Germain des Pres remains its flagship store, with another shop on the Rue de Grenelle, and a London outpost on Elizabeth Street with a traditional wood-burning oven. Despite the growth in the number of retailers, the baking techniques remained the same. Each loaf is handcrafted by a baker trained in the Poilâne techniques.
Lionel Poilane was a true innovator.  To meet the growing demand for his product, he approached his craft with an almost academic avidity.   According to Poilane's website:  "He learned about different bread making techniques, machines, and wheat and flour production. He conducted experiments to produce bread that would combine the best of old techniques while incorporating the best of new techniques." This process he referred to as "retro-innovation".
In the '80s, Poilane conceived and built a "manufactory", an artful play on the ideas of manufacturing and "main", the French word for the hand. The challenge consisted in creating the same bread in larger proportions. The facility Poilane designed has 24 wood-fire ovens where each baker works as if he or she were in one of the shops.
According to Fortune Magazine, "Currently the company exports more than half a million loaves a year via FedEx to vendors and private customers in some 50 countries – including the celebrities Robert De Niro, Steven Spielberg and Lauren Bacall. Cafés, sandwich shops, and supermarkets – not to mention three-star French chefs like Alain Ducasse – serve more than 5,000 metric tons of Poilâne to their customers annually. Cost per FedExed loaf in the U.S.: about $47, compared with $10 in Paris."
The Poilane Bakery has fused the old with the new, the past with the future, absolutely seamlessly, and to everyone's great benefit.  To learn more about Lionel Poilane and the company's history, have a look at this short video.