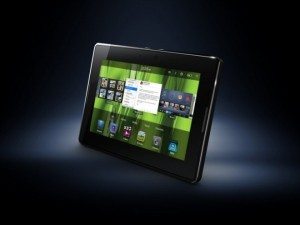 By Alanna Brown, LuxEco Editorial Assistant
As the green movement takes the world by storm, no industry is free—thankfully—from the call to higher sustainability standards. Organic food products have become vastly more desirable; the fashion business is tightening protocol on fabric waste; consumers are on the lookout for non-toxic personal care products; and even Hollywood is greening film and TV production. Herein, the electronics industry is not forgotten, as reported in the ZD Net article, "From Blackberry to Greenberry: RIM Goes Green at CeBIT."
At the March 2010 CeBIT, the world's leading tradeshow in the digital industry, Global eSustainability Initiative (GESI) announced an important new member. Research in Motion, which makes Blackberry, will be joining the organization. That's right, Blackberry is changing its color…to Green. The widely popular smartphone maker has come under recent scrutiny for its practices, or lack thereof, regarding sustainability. One Greenpeace report stated, "…the Blackberry Pearl, which lost a lot of points in the life cycle criteria and for poor energy efficiency, and did not even meet the Energy Star standard."
On the RIM/Blackberry website, a web browser will find plenty of press regarding the company's philanthropic activity—not an undervalued contribution—but little in regard to their energy use, their recycling practices, or the chemical contents of their product. As of now, the company refuses to answer this question aptly posed by a consumer, on their FAQ's webpage: From whom does RIM purchase its components?
The pressure to comply with higher environmental standards may force RIM to observe certain substance bans and take responsibility for proper recycling/disposal practices. Furthermore, the action to join forces with GESI is a promising sign of intent, even if not by moral choice. With other GESI member, HP, publicly disclosing its chain of supply, RIM may soon have to follow suit and expose who their vendors are.
Especially in light of the coming 2011 release of the Blackberry Playbook, the company should now be making some serious sustainability advancements. RIM's rendering of the Apple iPad, the Playbook has quite a prototype to live up to. By its nature, the iPad helps reduce print media—thus saving some trees. But in addition, Inhabitat's "Is it Green: The Apple iPad" informs readers that the iPad is BPF-free, arsenic-free, PVC-free, mercury-free, and is "highly recyclable." Its only apparent drawback: a study done by the Center for Sustainable Communications in Stockholm Sweden discovered that, "reading a newspaper on a computer for 30 minutes can have the same carbon dioxide emissions as a printed newspaper."
On the electronic front, the Playbook boasts some multimedia capabilities and technical properties that make it a viable market contender. Unknown are its cost and a definite release date. Also in question is whether RIM's newfound commitment to eco-consciousness will produce a greener device, thus heightening the Playbook's sales amongst green consumers.