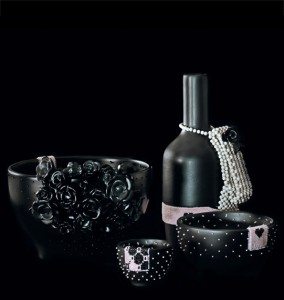 By: Leslie Harris, Interior Designer, Leslie Harris Interior Design and LuxEco Advocate.
There is a lot of talk about the value of buying goods that are grown or made locally. However, aside from the egregious use of fuel required for transporting products long distances, I am concerned about helping out our fellow human.  Artecnica, a Los Angeles based design and manufacturing company, is committed to considering issues of environmental sustainability and responsible manufacturing.  Design w/Conscience is a program, begun in 2002, that works with artisan communities in developing countries to produce unique handcrafted objects that reflect indigenous skills to be in accordance with humanitarian and environmentally sensitive principles.  Their mission is to promote self-sustaining communities by developing a competitive product that will encourage the survival of indigenous skills while managing to avoid the mechanization of the artisan and the devaluing of artisan's work.
In order to promote self-sustaining communities of talented artisans in underdeveloped countries, Artecnica, partnering with nonprofit organizations such as Aid to Artisans and the British Council, acts as a project producer by teaming artisans in areas of need with internationally renowned designers.  These designers help the artisans find their place in the international market while the company provides the logistics, marketing and art direction necessary to bring a finished product to the consumer.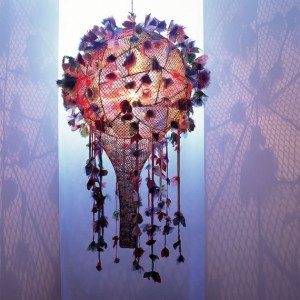 Beads & Pieces is a four-piece ceramic collection designed by Hella Jongerius and made by Artisans in the primary coca leaf growing region of Peru. The black ceramic is a traditional Peruvian pottery technique as well as some motifs that are incorporated into the beading.
Come Rain or Shine is Tord Boontje's reinterpretation of the chandelier.  These playful lights are produced through Coopa-Roca, a women's cooperative based in Rio de Janeiro's largest shantytown.  By using their homes as workshops, cooperative members earn a living while tending to their children and other domestic responsibilities.  In addition to extending livelihood opportunities, Coopa-Roca's commitment to world-class Craftwork has enhanced the self-esteem of women in this impoverished neighborhood.
Visit their website to see more of these products Design w/ Conscience products from Artecnica.