By Nancy Chuda founder and Editor-in-Chief LuxEcoLiving and co-founder of Healthy Child Healthy World.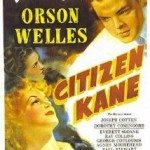 It was a once in a lifetime opportunity. Seeing Citizen Kane at The Hearst Castle was  The Screening on Steroids."
"Let's do it!"  replied Steve Hearst the great grandson of William Randolph Hearst when Wendy Eidson, director of the San Luis Obismo film festival asked permission to screen Citizen Kane, the legendary film that even to this day, his great grandfather, WR, had never seen.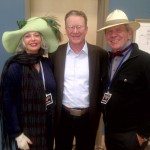 And Hearst  was not alone. The love of his life, Marion Davies (Dorothy Comingore portrays  Susan Alexander Kane) was so distraught by the fictional characterization of their love and lives that she too refused to see it.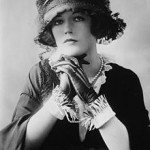 Over seventy one years have passed since the making of what most have come to recognize as one of the greatest movie masterpieces of all time.
If Kane's auteur was Orson Welles then most certainly Roger Ebert should have the last words. They shall remain in infamy.
"Citizen Kane" is arguably the most important film, for two reasons: It consolidated the film language up until 1941 and broke new ground in such areas as deep focus, complex sound, and narrative structure. The other reason is that it demonstrated the auteur theory 25 years before it was being defined (of course that theory was already being demonstrated in silent days). It was "a film by Orson Welles." It dramatized that the controlling author of a film, especially a great film, is usually its director, not its studio, producers, writers or financial backers. A movie studio, Welles said, is the best toy train set a boy could ever hope for.
So it's settled: "Citizen Kane" is the official greatest film of all time, with Renoir's "Rules of the Game" (1939) close on its heels. "Kane" is important both for itself and for what it symbolizes. But people don't always ask about the greatest film. They ask, "What's your favorite movie?" Again, I always answer with "Citizen Kane."
Yet others who held as much power in her day as Ebert, if not more, were aghast.  Hedda Hopper, the leading gossip columnist of the day. She hated the movie, calling it "a vicious and irresponsible attack on a great man."
But Edison's idea of kicking off the festival with Citizen Kane, seen on Friends of Hearst Castle property was nothing short of brilliant!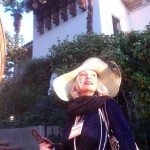 At the  press conference Hearst remembered, " I was eleven years old when I saw the movie for the first time in my class elementary school. I came home and talked to my parents about it and got an earful."
Hearst said that the global reaction to his decision to allow the screening was enormous.  "People were seeking credentials to rediscover what the world had once believed to be one of the most controversial films ever made."
But aside from the lore and unrequited love affair WR had with Marion Davies, the real steroids for me was the rare opportunity LuxEcoLiving was granted  to tour, dine and be entertained at the Xanadu  known for its spectacular architecture, art and history.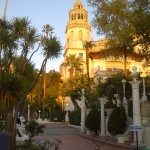 Over forty million people have toured the castle but only one hundred were given the experience of a lifetime; to drink Hearst wine and eat Hearst grass-fed beef, while languishing around Hearst's indoor pool.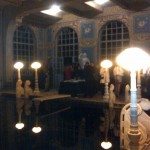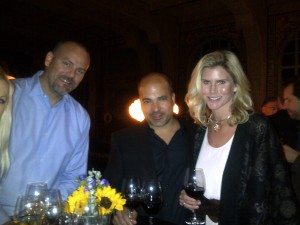 Another exceptional part of the evening was the tour lead by museum director, Hoyt Fields who is the man in charge of all Hearst on site operations. A devoted archivist who has held the position for over thirty years, Hoyt allowed an exception on the castle grounds—guests got to enter from the front door.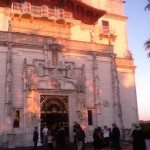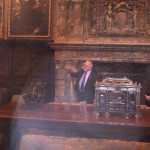 The excitement ensued as we stood in the parlor and gasped at the size and enormity of the architectural artifices: the fireplaces and stone and woodcarvings of the walls and ceilings, the tapestries the Greek sculpture. Hoyt expressively led us through hallways into the billiard room, the sitting room where silk and leather covered chairs at one time greeted Hearst's favored guest for their morning coffee which was always paired with over forty publications. All Hearst.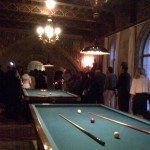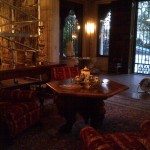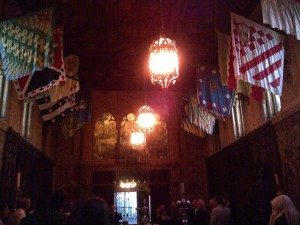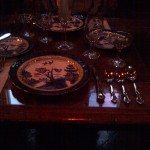 Honored guest, Timothy White entertained with images of his celebrated photographic portraits of celebrities. The larger than life Hollywood stars were a perfect tribute to White's ingenious talent and creativity while serving as  a perfect fit for an amusing discussion while being projected in the private, in-castle theater once used and enjoyed by Hearst, Davies and friends. Still hard to imagine in this illustrious setting, however, that Hearst himself never opted to see the movie that had caused such hearsay and prompted rumors about Charles Foster Kane, the man Orson Welles portrayed to be Hearst  but later apologized to Hearst for having invented.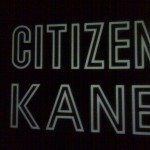 As Hollywood likes to make believe so do participants who enter the darkened theater's landscape; a silver screen morphs life into memorable moments that fulfill an iconic longing  for something bigger. Much bigger than life itself.
Years ago I had the fortunate opportunity to speak with a legendary director/writer and actor.

John Huston once observed, " The most powerful  experience are the unspoken words of a collective cognescenti when the lights go down in the theater."
And thanks to Steve Hearst, conservationist, cattleman, and Vice President of the Hearst Corporation, the interpretation of the word, Rosebud in the movie Citizen Kane still, and will always belong to its citizens.
Editor's Notes:
Hearst spoke openly and quite fondly about his childhood memories. He got to swim in the famous Neptune Pool…. And when asked about the temperature of the water, unlike the controversy surrounding the film he replied, "No!" It's not heated. "