B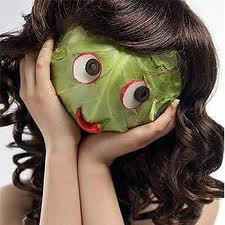 y Nancy Chuda, co-founder of LuxEco Living.com and Healthy Child Healthy World
Here in The Green Green Home Under The H I am challenged daily by the special dietary needs of my and Healthy Child/Healthy World friends and colleagues.
To make matters even more challenging, the United States Department of Agriculture has standards for certification that apply to organically grown versus sustainable foods as well as suggestions for what food groups merit attention based on the food pyramid  it produces every year.
In addition, you may get confused by varying reports in the news. Sometimes it's healthier to consume more eggs, sometimes it's not. In fact, for years eggs got a bad rap. Dr. Jospeh Mercola claims they and other food groups have been demonized unfairly. because they supposedly caused higher cholesterol. Turns out, the yolks were the problem, so they got yanked. The whites took off. Today, most families are happy to serve egg white omelets made from only the whites of the egg.
There are so many variables when it comes to defining your plat du jour. At LuxEco, health is the main objective, so I've decided to help you figure out where you should look among the various choices within the food chain.
If you are a true LuxEco vegetarian, and about five percent of the population claims to be, your plate will not contain meat, including beef, pork, chicken, turkey, and seafood. However, some vegetarians will include chicken and turkey as sources of protein.  Interesting to note that birds are considered meat.  So if you eat chicken, are you a true vegetarian?
In order for vegetarians to get some of that protein they crave along with their veggies, fish is acceptable, at least to pesco-vegetarians. Here's why: for some reason, lots of people don't seem to count aquatic creatures as animals. This is often for health reasons: fish is a healthier choice than pork or beef, for instance. Other people choose to eat fish because it doesn't affect land use as much as raising livestock does. But this brings up the question of farm raised versus wild as well as the even more controversial concern about genetically modified or altered salmon.  The argument here is that  over harvesting and polluting our seas and lakes is a significant environmental concern. Disasters like the BP oil spill have set back standards for fresh ocean catch, especially crustaceans like shrimp. Issues like these throw a new curve to the standards of those who consider themselves pesco-vegetarians.
A friend of mine dropped by and said she was a lacto-ovo-vegetarian. I asked her what she didn't eat, and she said, "meat, seafood and gelatin." I understood that her principles were based on the fact that if you had to kill the animal to get the product, she would not eat it. Yet, I looked at her leather purse and shoes and thought to myself, "Isn't this a bit of a oxymoron?"
On Sundays, I love to cook fresh eggs. I buy them at the Hollywood Open Farmer's Market from farmer Rodriguez,  who sells "Lilly's Organic Eggs." I have a few friends who are ovo-vegetarians: they will not eat meat or dairy, but they will eat eggs. One has to wonder, why? Chickens or hens that produce eggs are just as routinely compromised as the chickens that are raised for meat. I learned that there are not many Ovo's roaming free range; at least not at the open markets.
Jim and I had the most wonderful experience last Sunday. We went to Flore Vegan Cuisine café in Silverlake, Los Angeles for a delicious− and I mean superb − vegan meal. About one percent of the U.S. population follows a vegan (pronounced "VEE-gun") diet. This excludes all meat, eggs, and dairy products, and usually any other food produced by animals, such as honey. A strict vegan also avoids products that may seem innocent, such as refined sugar (white table sugar), because animal bones are used to process it. Many vegans also refuse to use non- edible animal products, such as leather, silk, wool, and feathers.
I was amazed to learn that true vegans consider other products, such as camera film that contains gelatin in its manufacturing process, egregious to their disciplinary dietary principles. True vegans will even eschew some lotions that contain lanolin, which comes from wool. Strict vegans are very well informed, all things considered.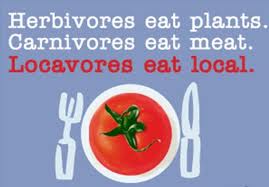 M Café de Chaya , a wonderful restaurant here in Los Angeles, includes a fabulous macrobiotic menu. Followers of a macrobiotic diet are mainly vegetarian, but this diet sometimes includes seafood.  A true macro diet excludes meat products as well as eggs and dairy products. What I like about macro is that the true focus is based on eating locally grown and seasonal foods. Freshly harvested produce blends with a healthful philosophy for life and the need for sustainability.
Some diets consist of only fruits and veggies. A fruitarian is a person who eats only fruits and vegetables, often including beans, nuts, and grains, usually raw.  Their basic philosophy is important: take from the plant without killing it.
Recently, I went to a raw bar on Franklin Avenue in Los Angeles called Real Raw Live. I wasn't hungry when I got there until I saw the array of freshly cleaned, diced, sliced and juiced vegetables and fruits. My appetite quickly surfaced. I had a serving of freshly grated carrots with raisins, spinach and cauliflower succotash, and a small glass of fresh beet, pineapple, and ginger for desert. I loved it! I talked with a raw food enthusiast who explained that heating foods above 116°F destroys important enzymes that help with digestion. This person also believes that cooking diminishes the vitamin and mineral content of the food.
When I left Real Raw Live, I realized I had to return a Teflon-coated omelet pan I purchased by mistake at Sur La Table. According to tests commissioned by Environmental Working Group, Teflon has proven to, in two to five minutes on a conventional stovetop, reach temperatures where the coating breaks apart and emits toxic particles and gasses that have been linked to hundreds, perhaps thousands, of pet bird deaths and an unknown number of human illnesses each year.
I took a deep breath, headed for my car, and thought maybe I would just breathe instead of eat. Did you know that Breatharians allegedly havethe ability to live without food? Breatharianism is the belief that food, and possibly water, are not necessary, and that humans can be sustained solely by prana (the vital life force in Hinduism), or according to some, by the energy in sunlight.
It was a foggy a day and I had a craving for a fresh organic rhubarb and strawberry crumble. Bon Appetit!
WATCH: Nancy prepare her fresh organic rhubarb and strawberry crumble recipe:
Hurray for all types of vegetarians! All of these choices can be healthy—some more than others—but it is important to be well informed about the health benefits and risks of any diet that you choose to follow. Although people often feel strongly that their choice is the best and may be critical of others, the reality is that cutting your meat consumption in any way is a positive step. Reducing the amount of meat in your diet benefits your health, promotes animal well-being, and helps the planet support the growing human population.