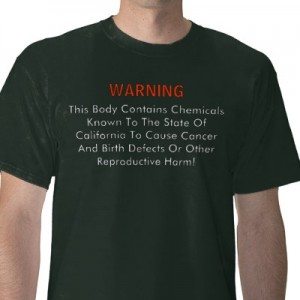 Petrochemicals and the Health Connection
By Bethany Colson, Managing Editor of LuxEcoLiving.com
I have often heard from environmentalists and natural health experts that you can chart the introduction of chemicals (particularly petrochemicals) to our society and see the graph begin to sharply incline after WWII and reach epic proportions from the 1980's.  Likewise, you could chart the increase in cancers, diabetes, obesity, autism, heart disease and asthma and see the same stratospheric rise.  In fact, you could put the two charts on top of each and see the obvious correlation.
No longer just holistic healers and organic grocery shoppers preaching this chorus.  Now, even the most conservative western medical doctors have joined in as the loudest dissenters.  The President's Cancer Panel is medical mainstream and their groundbreaking 200-page report, to be released publicly today, states emphatically: largely unregulated chemicals threaten our bodies.
The President's Cancer Panel, a group of revered cancer experts who report directly to the President, was founded in 1971.  It is a non-partisan panel and the two current members, Dr. LaSalle Leffall Jr., an oncologist and professor of surgery at Howard University, and Dr. Margaret Kripke, an immunologist at the M.D. Anderson Cancer Center in Houston, are Bush appointees
Read New York Times columnist Nicholas Kristof's op-ed about the report's research findings, legal and regulatory loopholes, proposed way of legislatively moving forward and what you can do to protect yourself from the unregulated chemical industry that has permeated every facet of our personal, local and global environment.  Petrochemicals are emerging quicker than ever without halt and it is a new trend being seen in our environment every day.
New Alarm Bells About Chemicals and Cancer via The New York Times
To learn more about Petrochemicals and the Health connection please peruse the vast resources at the Environmental Working Group