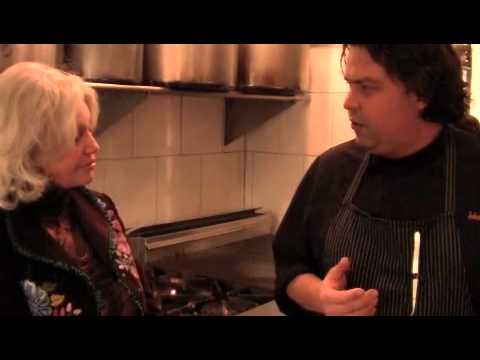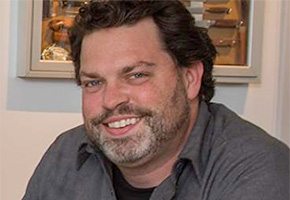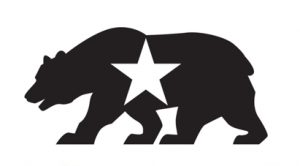 I have traveled the world. Met chefs in Paris, Provence, London, Milan, Venice, Gstaad, to mention only a few destinations and compared to some of those masters I found a brilliant culinary sympatico with John Cox.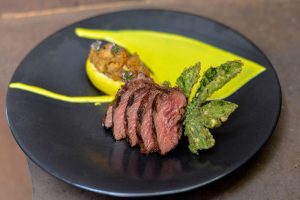 We me several years ago in Big Sur California at his phenomenal Sierra Mar restaurant located at the luxurious mountain top haven known as the exclusive Post Ranch Inn.
John's discipline is very unique. When you enter the special private dining area at the new Bear and Star restaurant in The Fess Parker Wine and Country Inn in Los Olivos you are greeted by a glass encasement of some of John's most precious instruments. His collection of knives bring back the memories we shared in Big Sur. These are his tools for culinary creativity that brings absolute pleasure to the palate of many locals and his new found patrons…. all happy to linger in the upbeat (young not retired) interiors of the place John  calls home. How lucky…. I mean lottery kind of lucky to have him here in our hood.
The food is sumptuous, organic, delicious, artfully plated, and best of all with John at the helm in the kitchen, you know you are going to experience his signature on just about every dish, sides, and deserts. One of my favorites is the organic hot and piping corn bread served up sweet and sizzling in an iron clad pan slathered in two distinct homemade organic butters. You can taste the churn in every mouthful. Even more to luxuriate and linger over along with wine parings of the fine wines in the Santa Ynez Valley.
But when it comes to burgers… there is only one Olympic Star…and it belongs to The Bear and Star restaurant.

Editor's Notes:
Be sure to ask for John and tell him Nancy and Jim sent you! You'll get a side of fries like you have never tasted before!
2860 Grand Avenue, Los Olivos, CA 93441
(805) 686-1359  |  info@thebearandstar.com
For Catering or Private Dining: