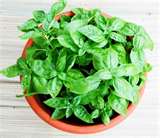 By Kerin Van Hoosear, LuxEco Editorial Assistant and author of Seasonal Cooking with Kerin
When I jumped on the gardening bandwagon, the first things I started to grow were herbs. I had really started getting into adventurous cooking, and it only made sense to grow my own herbs. If you go to the grocery store, you're going to wind up spending a few bucks on a sprig of basil. Well, I don't have a few bucks; but I do have a minute to snip off as much basil as I want, for free. And that's really what it's all about: saving time and money while bringing your food to a whole fresh, new level.
Along with basil, I grow thyme, rosemary, oregano, mint, sage, dill, cilantro, parsley and chives. Even if you're not an avid cook, these herbs will come in handy often. Herbs are a great way to infuse flavor into any dish without having to overload it with salt or mystery condiments. Rosemary and thyme are great for rubs on meat; sage and dill are delicious when used in potato dishes; mint — all I have to say is MO-JI-TO; and cilantro, parsley, oregano, and chives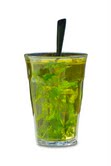 are great in homemade salsa. The options are limitless! Start with what you know you like, and in time you'll find yourself eager to grow more.
In addition to adding great fresh flavor to your food, herbs can be used in other ways. A lot of herbs can be brewed into teas for various remedies. Rosemary is used to aid achy joints and digestion. Mint also thwarts digestion problems, along with easing menstrual and stomach cramps. Basil battles nausea; and if you add peppercorns to basil tea, it can help reduce fevers. Thyme can be used for problems with bronchitis. As with any medication, I recommend doing some research and/or discussing it with your doctor before starting  an herbal regiment.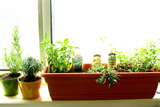 To start your own herb garden, you first need to figure out how much room you have. Check out your local nursery for pottery options like long planters or planter and tray sets. If you're really crunched for space, you can use small individual pots as well. Herbs like rosemary or basil make great ornamental pieces for your kitchen. So instead of a generic black nursery pot, think about something that works with your color scheme and use it as a table decoration. There are also small terra cotta pots you can buy and paint yourself, if you're feeling artsy and creative.
You'll need potting mix/soil – not gardening soil. When growing a container garden, it's important to use potting mix/soil because it's less compact than gardening soil, that way the water is able to penetrate through to the roots. You can find a lot of different organic varieties of seeds on websites like Seeds Of Change, which will have specific planting instructions for each seed. Since this is an indoor garden, you won't need to go crazy with the planting. Plant a few of each seed, just in case some seeds don't take. After they've sprouted, thin out the weaker sprouts so the stronger ones will thrive. Once they've sprouted, they will generally need at least six hours of sunlight a day. So clear off that windowsill to make way for your new plant babies.
When you've first planted your seeds, it's important that the soil stay moist; not swampy wet, but moist enough so the soil never dries out. After your plants have sprouted, you'll probably only need to water about once a week. It's a fine line, but you'll learn to recognize the optimal soil moisture. If mold starts to grow on the topsoil, it's too wet. If you stick your finger down through the soil and it's coarse and crumbly, it's too dry.
Don't get overwhelmed by this new culinary venture. It's not difficult, I promise. As long as you provide your plants with water and sunlight, they'll reward you with a bounty of edible foliage. If my friend could keep a basil plant alive in the bottom half of a water bottle, anyone can grow their own herbs.
Here's an easy dish to try out your fresh herbs. I made this Herb Bacon-Wrapped Pork Tenderloin for a dinner party I hosted, and it was definitely well received. Everyone could really tell the difference the fresh herbs made. And if I — a vegetarian — can make this tasty tenderloin, it's definitely doable by anyone.
For the rub you'll need:
5-6 cloves roasted garlic (if you don't want to roast it in the oven, you can cheat and "roast" it on low in a  pan with olive oil, until soft)
½ tbs. fresh rosemary, chopped
½ tbs. fresh thyme, chopped
6 fresh sage leaves, chopped
1 tbs. olive oil
Salt and pepper
Incorporate all of your ingredients for the rub and generously apply it to the entire surface of a 1-1.5 lb pork tenderloin. After it's rubbed down, wrap the entire thing in bacon and secure it with some kitchen twine. In a skillet over medium-high heat, sear the tenderloin on all sides in the olive oil and then transfer it to a 375 degree oven.  Cook it in the oven for 8-10 minutes, and then let it stand for another 10 minutes before carving.